6 Reasons to Open a Sanitizing Franchise in 2022
The home services category has continued to expand and grow, and one sub-category in particular, sanitizing and cleaning, has increasingly become an excellent opportunity. While the US appears to be recovering from the COVID-19 pandemic, a unique opportunity in franchise ownership has emerged, and it is especially appealing to those who possess an entrepreneurial mindset and who are looking to make a difference in their community. In addition to providing flexible work hours, the ability to control your own earning potential, and the opportunity to establish a legacy family business, opening a sanitizing franchise offers an essential service to the homeowners and businesses in your area. Let's take a look at 6 reasons on why owning a sanitizing franchise can put you on a pathway to creating your own slice of the "American dream".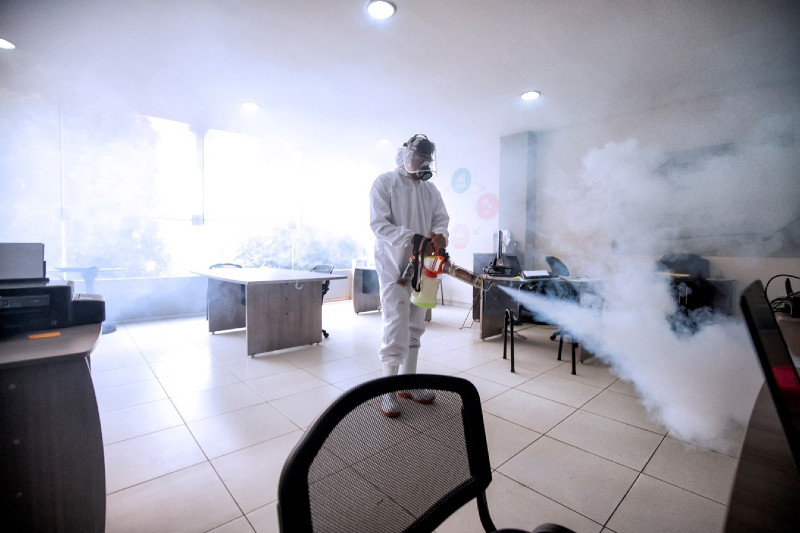 COVID-19 has taught consumers and business owners how important it is to keep homes and businesses as clean and sanitized as possible.
Reason #1: The pandemic has created an enormous need for sanitizing.
When the first wave of COVID-19 hit our communities, homeowners and businesses weren't sure what to expect. Now however, the pandemic has required society to re-evaluate their lives and how we will move forward as the country slowly begins to reopen. One reason for optimism as our nation and economy recovers, is due to the advanced cleaning and sanitizing services available. COVID-19 has taught us just how important it is to be mindful of keeping our homes and businesses as clean and sanitized as possible, and for this reason, franchises catering to this new mindset are doing well, and should continue to do well.
Reason #2: : A sanitizing franchise can grow quickly due to home-based business efficiencies.
In general, sanitizing and cleaning services enjoy a significant advantage when it comes to business efficiency. Since work is primarily done on-site, there is no need to invest in a physical "brick and mortar" location. This means that in most cases they can operate directly out of their homes. And by purchasing a franchise, especially those with a proven, successful business model, other critical business functions are provided or accessible that further help with keeping your costs and overhead in check. These typically include training, field support, customer service/call center assistance, marketing support, and the ability to take advantage of the collective buying power that most franchise systems have access to. Each of these areas provides cost saving efficiencies which, over the long-term, add up to greater profitability and success.
Reason #3: A sense of fulfillment from directly helping people.
For many, owning a franchise service, and in particular, a sanitizing franchise, enables them to make a positive impact within their local communities. This is especially true with a sanitizing franchise service because often times they are helping to resolve serious health related issues for a customer. The ability to proactively impact the lives of those who might be anxious about the ongoing concerns over various bacteria and viruses, and provide greater peace of mind, represents an ideal, almost noble opportunity for a franchise business owner.
Reason #4: Timing is important, and this is the right time to invest in owning a sanitizing franchise.
For any business venture, there are always certain considerations that should be in place. One of these is the right timing. The cleaning and sanitizing franchise niche has seen impressive growth in the past year, thanks, in part to growing public awareness and demand for professional sanitizing solutions. The sanitizing franchise category allows those who want to create a successful business the opportunity to acquire a robust, exclusive territory in which to grow a stable business. With demand for sanitization seemingly at an all-time high, and the latest technology and resources available, taking the next step toward securing a franchise that addresses our everyday health and wellbeing only makes sense.
Reason #5: The sanitizing industry is recession-resistant.
While few industries can claim they are truly recession-proof, some are indeed recession-resistant, and it's safe to say the sanitizing and cleaning space is one of these. That's because as a society, our health and wellbeing are critical. Along with food, energy for heating our homes, gasoline and energy for our automobiles, and other absolute necessities, ensuring we live and work in a healthy environment is paramount to maintaining a healthy lifestyle. And with more people now working from home, perhaps than ever before, a sanitizing service provides the assurance that homeowners and businesses need to feel safe.
Reason #6: AdvantaClean® offers a proven success model for the growing sanitizing franchise market.
Few sanitizing and cleaning services can match the ongoing success of AdvantaClean, a trusted brand of Home Franchise Concepts® (HFC). With AdvantaClean®, you have the backing of a national leader with more than 25 years of proven experience in light environmental services that includes the latest sanitizing methods, along with mold removal and remediation, moisture control, air duct or coil cleaning, water damage restoration, and radon mitigation services. Plus, our national footprint of over 200 franchise locations across the US and Canada means we have a national presence and well established brand identity: two important elements to consider when looking to own your own business.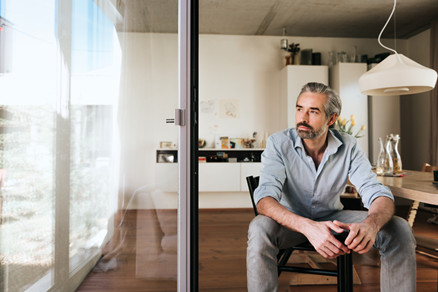 Now's the time to re-evaluate your career options and take control of our economic future with a sanitizing business.
Take the next step today with AdvantaClean!
As we begin to re-evaluate our options and priorities coming out of the pandemic, many of us will decide it's time to take control of our own future. For some, the sanitization market offers a clear path for success. Perhaps, the pandemic has made us all think about our futures, and a franchise in an industry that will certainly be growing more rapidly than ever before might be the answer.
As a recognized leader in remediation and restoration services, and with Home Franchise Concepts as your partner, you and your team will have the backing of a well-established franchisor with a proven track record that is committed to your success. Take that next step and get educated about franchising and how to select a company that is best for you and your family's future. Call 1-800.420.5374 or go online to AdvantaClean Franchise and learn more about franchise ownership with an industry leading restoration franchise. One of our franchise licensing advisors will be happy to answer any questions you have and assist you with evaluating whether franchise ownership is right for you.