How to Start a Sanitizing Business That Thrives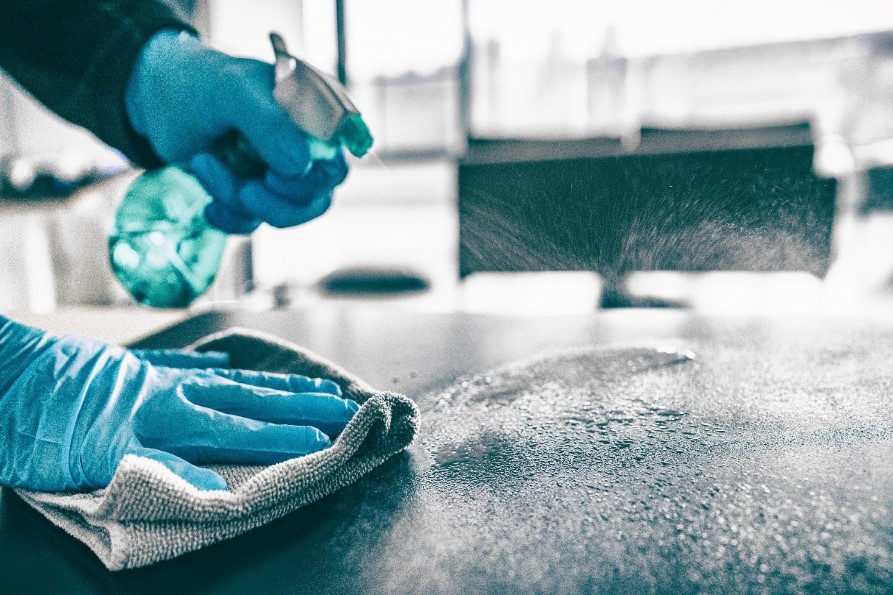 Since the beginning of the COVID-19 pandemic, people have taken the necessary steps to protect themselves against the virus. First, they stayed home. Then, they wore masks and maintained proper social distance. Now that the vaccine and booster shots are available to anyone who wants them, people are more willing to venture out into public spaces like retail stores, restaurants, offices, and gyms. But, consumers are now acutely aware of hygiene practices and will continue to hold this standard as the years pass. Business owners must do their part to assure potential customers that their premises are safe by going beyond their pre-pandemic cleaning protocols. That means more work for existing cleaning companies, and more opportunities for new businesses to join the sanitation market.
A Growing Industry
The industry has seen dramatic growth since the start of the pandemic, and it doesn't show any signs of slowing down. According to Allied Market Research, the global cleaning services market was valued at $55 million in 2020 and is projected to reach more than $111 million dollars by 2030. That's a compound annual growth rate of 6.5%. It makes sense that savvy entrepreneurs would want to take advantage of that growth.
How to Start a Sanitizing Business from the Ground Up
Starting any business from scratch takes a lot of work and determination. To start a business in the growing sanitization market presents its own set of challenges. Here's what you need to do to get started:
Research licensing and tax laws in your area and apply for the proper permits.
Decide on a service area. Find a market that's not already saturated with companies providing the same services as you. Determine how far from your base location you'd be willing to travel in order to service clients. The costs in travel time and gasoline will eat into your profits from that particular job.
Establish pricing. First, identify your competitors and see what they charge for similar jobs, so you don't price yourself out of the market. You'll also have to calculate your expenses in order to know what you'll need to charge to turn a profit. This will include figuring out how much you'll spend on cleaning supplies for each job, what you'll be spending on equipment, and how much you'll spend on wages for your employees.
Develop a marketing plan. You will need to advertise your business to grow and maintain a customer base.
Decide what products you will use. You'll need to determine which of the disinfectants on the market will best suit your needs and find a way to source them that is cost-effective for your business.
Secure proper training. You and your employees will be using powerful chemicals and disinfectants and will need to be trained in the safest way to handle them according to OSHA regulations. You'll also need to stay familiar with the latest CDC guidelines on the proper way to sanitize and disinfect to rid environments of COVID-19 and other bacteria and viruses.
Work out what other services your business will provide. If you only offer sanitation and disinfection services, you're limiting yourself to a single revenue stream. To increase your profit potential, you'll need to offer additional services. For instance, AdvantaClean, a leading sanitizing business opportunity, also offers clients a wide range of other services, including water damage restoration, mold remediation, and moisture control.
The Benefits of Buying an AdvantaClean Franchise
An easier way to enter the sanitization market is to buy an AdvantaClean Franchise. After more than 25 years in business, we know how to start a sanitizing business the right way. We will map out a specific territory for you, so you won't have to wonder if traveling to reach far-flung customers is cost-effective. We set competitive prices for your business and help you market your franchise to find customers. We train you in all aspects in the business. And more than that, AdvantaClean is far greater than just a sanitization business. We offer restoration for water damage, mold remediation, air duct cleaning, and more. That's the beauty of the AdvantaClean business model. You'll provide a mix of services people will purchase over time. Your team will be the first responders when customers face emergencies and will also teach you how to provide regularly scheduled services.
Get Started with AdvantaClean today
If you'd like to know more about how to start a sanitizing business by becoming an AdvantaClean franchisee, simply fill out this form and one of our Franchise Advisors will be in touch.