How to Choose a Commercial Cleaning Franchise
Over the past 18+ months, the COVID-19 pandemic has significantly disrupted both our personal and professional lives. Suddenly, our daily routines have had to include wearing face coverings, frequent hand washing, and social distancing. Now, as society and communities continue to emerge from the pandemic and we transition to a post-COVID society, many are returning to the workplace. And while this "re-entry" to the business and corporate environment may be a welcome change, it also requires that we adjust to keeping employees and customers safe, especially as new workplace health updates and guidelines surface on an almost daily basis. Fortunately, it's possible to minimize the spread of COVID-19 and help employees safely return to the workplace with professional sanitization and cleaning services. Not surprisingly, this concern over maintaining a clean workplace environment has sparked a trend in those interested in owning a commercial cleaning franchise. Which leads us to an important question: how do you choose a commercial cleaning franchise?
AdvantaClean offers multiple cleaning services, for both residential and commercial customers, offer several potential revenue streams.
Look for a commercial cleaning services franchise that provides multiple services.
To optimize your chances for long term success, it is wise to explore those commercial cleaning franchises that perform a wide range of services. Multiple cleaning services, for both residential and commercial customers, offer several potential revenue streams. From surface cleaning to moisture control services, air duct, and coil cleaning, sanitizing services, radon removal, and more, a commercial cleaning franchise that offers a variety of services will benefit a commercial cleaning franchisee in both the short and long term. One example of a franchise that offers an array of commercial cleaning services is AdvantaClean®. AdvantaClean is committed to keeping communities safe from any kind of infection, whether it's COVID-19 or influenzas. As a leading nationwide restoration and remediation franchise, AdvantaClean is dedicated to offering advanced cleaning solutions responsible for eliminating 99.9% of germs from all surfaces. In addition, AdvantaClean provides water damage restoration, treats and remediates mold, offers moisture control services to prevent mold growth, provides air duct, coil and dryer vent cleaning, Radon treatment and mitigation, and fire and storm damage treatment and clean up so businesses and homeowners can recover quickly and return to a healthy environment as soon as possible.
Choose a commercial cleaning franchise that places a high priority on training.
Concerned you may not have enough experience to qualify to own a commercial cleaning franchise business owner? You shouldn't be. That's because many commercial cleaning franchisers offer their own training and support for those who have an entrepreneurial mindset, are willing to work hard, and possess a desire to succeed. In fact, the majority of AdvantaClean franchisors had no prior experience in the commercial or residential cleaning industry. Seek out those commercial cleaning franchisors that emphasize a combination of classroom training and hands-on training. Key aspects to look for in franchisee training include:
In-depth training on each service line

Hands-on technical instruction

Marketing best practices

Customer service and call center procedures

Ongoing technology support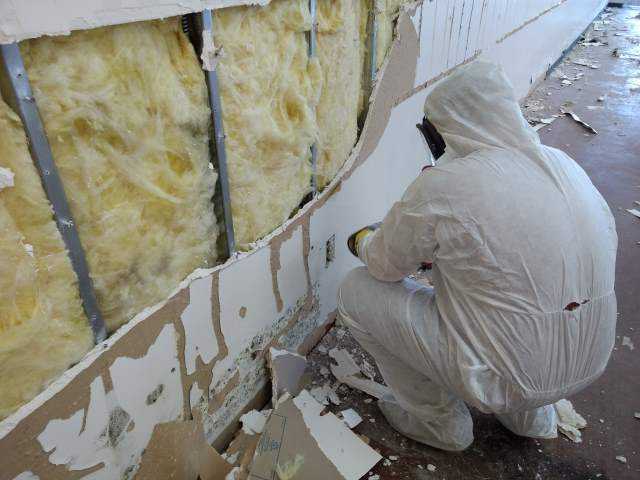 The majority of AdvantaClean franchisors had no prior experience in the commercial or residential cleaning industry before buying the franchise and were trained everything they need to know.
Seek out commercial cleaning franchises that have a proven model of success.
All successful franchises, from fast food, to home services, share common attributes. While there are many facets that determine a leading franchise, top commercial cleaning franchises will usually include the following key differentiators:
A seasoned executive leadership team that possesses both cleaning industry and franchise expertise.

A steadfast commitment to extraordinary customer service.

A strong national branding and marketing presence.

An ongoing commitment to harnessing the latest technology in cleaning best practices.
Again, AdvantaClean has established itself as a leading example of these and other important aspects of a leading commercial cleaning franchise. Their leadership team possesses a strong 25-year track record of success, and AdvantaClean's 24/7 call center serves as a highly responsive customer care team that allows you to focus on your customers and your cleaning services. Their national presence includes a footprint of over 230 successful franchise locations throughout the US, and their state-of-the-art simulation environment inside AdvantaClean's Experience Center in Dallas showcases an arsenal of advanced cleaning solutions which are responsible for eliminating 99.9% of germs from all surfaces.
Take the next step today with AdvantaClean!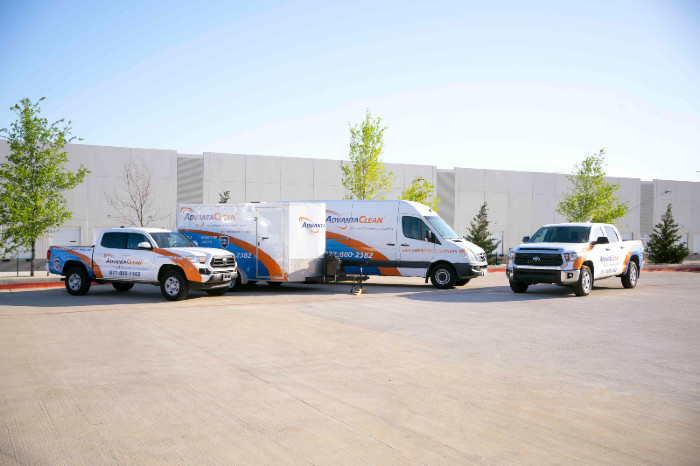 As you begin to evaluate the various commercial cleaning franchise opportunities, be mindful of these key points so you can make an informed decision. As we emerge from the pandemic, many of us will decide it's time to take control of our own future, and for some, the commercial and residential cleaning market can serve as a pathway for success. As a high-demand, recession-resistant industry in a rapidly growing market, the broad restoration and cleaning industry has soared to a value of $210 billion (IBISWorld).
As a recognized leader in both commercial and residential cleaning services, and with parent company, Home Franchise Concepts® (HFC) as your partner, you and your team will have the backing of a well established franchisor with a proven track record that is committed to your success. Take that next step and get educated about owning your own commercial cleaning franchise and how to select a company that is best for you and your future. Call 1-800.420.5374 or go online to AdvantaClean Franchise and learn more about franchise ownership with an industry leading commercial cleaning franchise. One of our franchise licensing advisors will be happy to answer any questions you have and assist you with evaluating whether franchise ownership is right for you.