Home Franchise Concepts
When you become an AdvantaClean franchise owner, you become part of the family of one of the most powerful and largest home service franchises in the world, Home Franchise Concepts® (HFC).
Home Franchise Concepts is home to a family of home service brands including, Budget Blinds®, The Tailored Closet®, PremierGarage®, Concrete Craft®, AdvantaClean®, Kitchen Tune-Up®, Bath Tune-Up®, Two Maids®, Aussie Pet Mobile, and Lightspeed Restoration®. Franchise owner success is at the heart of Home Franchise Concepts, so our energy and resources are dedicated to furthering the commitment that people from all walks of life deserve the opportunity to reach financial independence through owning their own business. Our brands are inclusive of 2,600 franchised territories in the U.S., Canada, and Mexico, and are consistently rated at the top of their categories in industry rankings. HFC is a subsidiary of $18B-strong JM Family Enterprises, and offers stability, leadership, and business opportunities that can't be equaled with any other franchisor.
Learn More About Home Franchise Concepts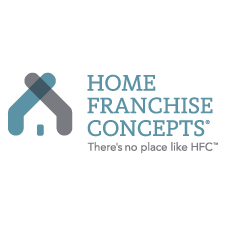 Budget Blinds
Budget Blinds is the brand that started it all. Established in 1992, Budget Blinds has grown to become the largest window covering franchise in North America with nearly 1,500 franchise territories serving over 10,000 cities. We offer custom solutions that consumers cannot get anywhere else, including blinds, shades, shutters, drapery, and smart home solutions. With over 30 years of experience, we're North America's #1 provider of custom window coverings and have ranked consistently as one of the top franchises in the industry with our strong growth and support.
Explore the Budget Blinds Franchise Opportunity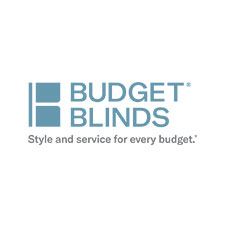 The Tailored Closet
Evolving since 2006, The Tailored Closet, offers whole-home storage and organization solutions, from custom closets, to pantries, entryways, mudrooms, laundry rooms, home offices and more, making us the largest home organization franchise in the nation. Our franchise owners provide consumers with design and installation services that bring peace of mind and create calm out of chaos.
Explore The Tailored Closet Franchise Opportunity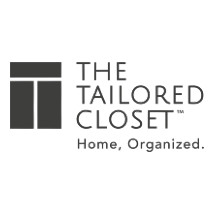 PremierGarage
Since 2006, PremierGarage has been taking the time to understand their client's needs in order to design and install storage solutions and flooring systems for the garage that are truly customized to the way the homeowner lives. PremierGarage also offers industry strength flooring and storage solutions for commercial businesses as well. To date, PremierGarage experts have proudly completed over 75,000 dream-worthy garage installations throughout the U.S. and Canada! PremierGarage also offers industry strength flooring and storage solutions for commercial businesses with the ability to meet any requirements.
Explore PremierGarage Franchise Opportunity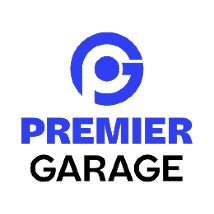 Concrete Craft
In 2014, Home Franchise Concepts purchased the only existing premier decorative concrete franchise in the country, rebranding it Concrete Craft. Today, Concrete Craft is the largest decorative concrete franchise in the nation and #1 Concrete Coatings Franchise. Offering a full range of services to residential and commercial consumers from durable concrete overlays and staining solutions to vertical applications, and concrete restoration and repair systems.
Explore the Concrete Craft Franchise Opportunity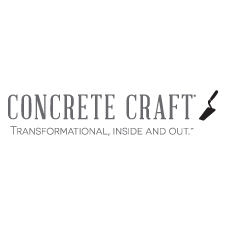 Kitchen Tune-Up
Founded in 1988, Kitchen Tune-Up specializes in five ways to update kitchens and cabinetry. Services include its signature Original Tune-Up, cabinet painting, cabinet refacing, cabinet redooring, and new cabinets. With nearly 300 franchised territories nationwide, Kitchen Tune-Up is the #1 Kitchen & Bath Remodeling Franchise. Our franchise owners offer personalized service and incredible results that are structured around customer service trustpoints to ensure a hassle-free experience from start to finish.
Explore the Kitchen Tune-Up Franchise Opportunity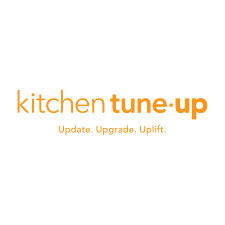 Bath Tune-Up
Bath Tune-Up is a different type of bathroom remodeling franchise. Launched in late 2020, Bath Tune-Up is based on the wildly successful, 35+ year-old Kitchen Tune-Up brand. Bath Tune-Up offers 4 core services and designer inspired collections that take the decision-making stress out of the equation for their customers. Bath Tune-Up remodeling experts can replace tile, fixtures, lighting, vanities, provide tub-to-shower conversions, all the way up to full bath remodels, offering solutions for any budget.
Explore the Bath Tune-Up Franchise Opportunity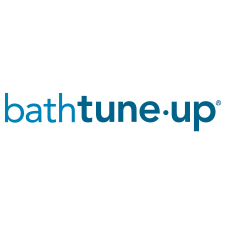 Two Maids
The Two Maids has decades of experience in the residential industry, cleaning more than 1 million homes! We offer homeowners a variety of cleaning packages – from recurring cleanings to a one-time deep clean – in order to meet their needs and budget. The Two Maids has an advantage over the residential cleaning competition with our Pay for Performance compensation program that is not used by any other cleaning service or individual. 
Explore the Two Maids Franchise Opportunity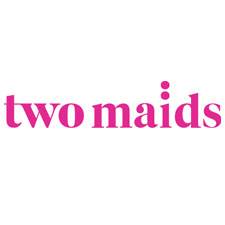 Aussie Pet Mobile
Aussie Pet Mobile offers full-service "spa-like" grooming for pets located in a stress-free, convenient and safe environment right in their owner's driveway in our state-of-the-art Sprinter vans. Our process never uses cages, kennel dryers, or harsh chemicals to groom pets. We treat pets as members of the family, and their owners love us so much that the majority become repeat clients for years to come. 
More About the Aussie Pet Mobile Franchise Opportunity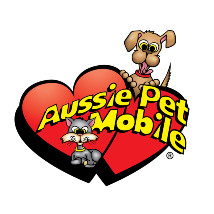 Lightspeed Restoration
Launched in 2023, Lightspeed Restoration is a 24/7 disaster response and reconstruction business providing rapid response and recovery related to water damage, fire damage, and indoor air quality issues and designed to get residential and commercial customers back on their feet quickly after disaster strikes.
More About the Lightspeed Restoration Franchise Opportunity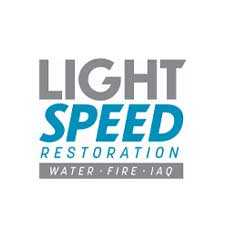 Invest in your future by becoming an AdvantaClean franchise owner.