What to Know When Starting a Restoration Company
If you are like many individuals who might be considering the advantages of owning your own business, the growing restoration industry may already be on your consideration list, and if it's not, you may want to add it near or at the top of your list. That's because the recession-resistant restoration industry is growing, and is expected to grow, well beyond its current $210 billion level. This continued growth is primarily the result of a combination of aging infrastructure, sub-standard building techniques, and the increase in extreme weather, which can create a mold and moisture problem, regardless of geographic location. These factors ensure that even in a poor economy there will always be a need for professional restoration services such as mold removal and remediation, moisture control, air duct or coil cleaning, water, fire and smoke damage and cleanup, and radon removal.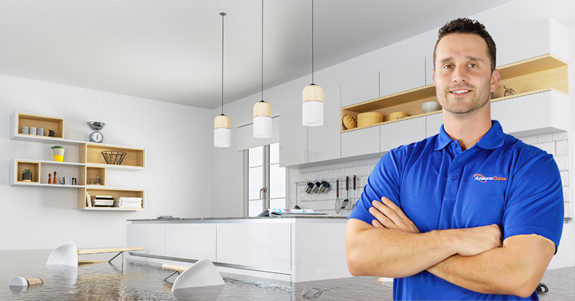 An estimated 14,000 homeowners suffer water damage every day. As an AdvantaClean franchise owner, you are on the front lines to remediate and restore.
Common questions about owning your own restoration company.
With a specialized services industry such as restoration, there will naturally be several questions you'll need answers to. For example, what do you need to get started? What kind of equipment is needed? Is special licensing required? Fortunately, for these answers and many more, AdvantaClean® is here to help. As a leading name in the remediation and restoration industry, and a trusted brand of Home Franchise Concepts® (HFC), a national leader with more than 25 years of proven franchise experience in the home services industry, AdvantaClean makes owning your own home-based restoration services company easier than you might expect. Our successful approach to providing franchisees with comprehensive training and support, along with a seasoned leadership team with a proven track record within both the restoration industry and franchising space, helps separate us from other would be competitors. And although you don't need prior restoration experience to get started, you will need to have a desire to succeed and build your own version of the "American Dream". At AdvantaClean we'll guide you through the licensing, financing, equipment, and marketing phases so you're ready to launch you and your staff into a successful new franchise business.
Types of restoration and remediation services and their impact.
Water restoration- According to Water Damage Defense, an online distributor of specialty water damage prevention equipment, an estimated 14,000 homeowners suffer water damage every day. In addition, 98% of basements in the U.S. will flood within a homeowner's lifetime, and the average insurance claim for water damage is nearly $7,000.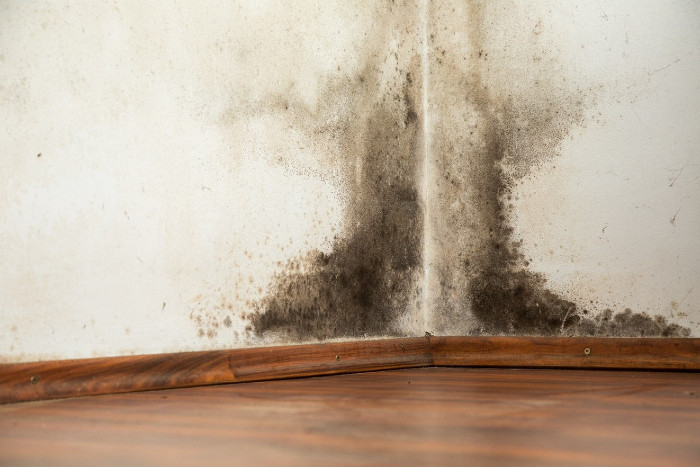 Mold issues can occur in both newer and older construction. It is expected that mold damage services will be needed well into the future.
Mold damage- Recent advancements in detection and technology have revealed the harmful effects that mold has on homes and the health of its occupants. Today's Indoor Air Quality movement is focused on providing homes and businesses with clean, safe, and healthy air, because when a mold is present, the indoor air quality is compromised and the health of families and employees suffer. And since mold issues can occur in both newer and older construction, it is expected that mold damage services will be needed well into the future. In fact, recent studies have shown that the annual cost of treating mold-related health effects will exceed $20 billion.
Moisture control- Moisture can be extremely damaging to buildings, and humidity is generally the primary cause of microbial growth. A study in 2016 by the U.S. Environmental Protection Agency (EPA) titled, "A Brief Guide to Mold, Moisture and Your Home," revealed cite moisture as the "key to mold control." When a homeowner or business owner detects a mold problem, they are also confronting a moisture problem, and both issues need to be resolved quickly so that negative health conditions don't impact the wellbeing of its inhabitants.
HVAC cleaning - Like moisture problems, an HVAC system is commonly linked to mold growth. A such, the EPA recommends that homeowners and businesses clean their air ducts when mold and moisture are present. However, HVAC cleaning is about more than just mold and moisture control. In fact, a survey conducted by Home Pest Control found that 84% of homeowners experienced a pest problem in the last year and HVAC/air duct cleaning can eliminate pest infestations. This creates a new service need for restoration companies.
Radon treatment- As the second leading cause of lung cancer in the U.S., radon poses a severe health risk if gone untreated, and because radon is an invisible, odorless, tasteless gas that seeps up through the ground and diffuses into the air, only specialized restoration providers can treat for and remediate this mounting health risk.
Fire damage- Although the damage and loss from fire can occur quickly, the cleanup can often take several days, if not longer. Identifying and picking out missing and salvaged items along with treating for lingering odors from fire damage calls for both specialized equipment and an experienced, professional service staff. The demolition of damaged, un-repairable parts of a home or building, water extraction and drying, and smoke and soot removal are just a few aspects of what make fire damage service so challenging.
Now is the perfect time to explore the benefits of starting your own restoration company.
With so many needed restoration services facing both homeowners and business owners, AdvantaClean is well-positioned to provide its franchisees with the support, training, marketing, and leadership that's needed to capitalize on a growing industry, leading to a successful home-based franchise business. There's no better time than right now to start your new business as an AdvantaClean franchise business owner, and with Home Franchise Concepts as your partner, you and your team will have the backing of a dynamic, successful parent company that is a leader in the home services franchise industry. Take that next step and get educated about franchising and how to select a company that is best for you and your family's future. Call 1-800-420-5374 or go online to https://franchise.advantaclean.com/ and learn more about franchise ownership with an industry leading restoration franchise. One of our franchise licensing advisors will be happy to answer any questions you have and assist you with evaluating whether franchise ownership is right for you.