How Do Restoration Companies Work?
In case you didn't already know, no home is completely safe from disasters. In fact, regardless of the type of materials that were used in building a home or how old a home might be, it can still be susceptible to broken pipes, flooding, smoke damage, mold, and other issues that can effect a home's structure over time. So when disaster strikes, one of the first calls that will likely be made, along with perhaps calling an insurance agent, is one to a restoration company. A restoration company has the experience, proper training, and specialized equipment necessary to treat a variety of issues and help restore a damaged home to its pre-disaster status. And with the restoration industry seeing exponential growth, owning a restoration franchise business is becoming a popular franchise segment for self-starters and entrepreneurs who want to carve their own slice of the "American dream". Aside from having control of your own work schedule and staff hiring, and benefiting from an existing national brand with ongoing marketing support and the latest training, owning your own franchise restoration business offers the potential for greater income. As part of exploring this growing $210 billion dollar restoration industry, let's discuss briefly what restoration companies do exactly, and how they work.
A restoration company is typically a first responder.
Restoration Companies are usually the first responders following significant damage to a home from floods and fires, water damage, sewage backup and other major events. Because timing is critical in the early stages of a disaster, the restoration service helps provide peace of mind to the homeowner by arriving promptly and displaying a professional demeanor.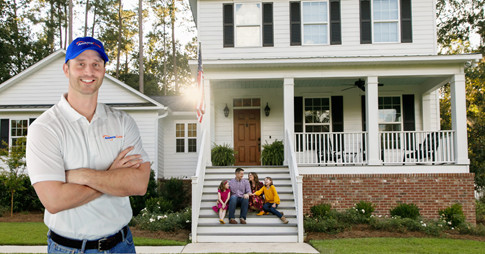 The restoration company can be seen as the "hero" by responding quickly and professionally.
The process typically starts with a walk-through and damage assessment.
The job of a restoration company is to clean up the mess and to preserve and protect the home and its contents so that further damage will not occur. One of the first steps is to thoroughly walk through the home with the owner and discuss the areas that need to be cleaned. Oftentimes the insurance company adjuster or claim representative may recommend what and how areas should be cleaned in the home, but ultimately it is up to the homeowner.
Next comes the cleanup process.
A restoration company does whatever it takes to get a home or business back to its former condition. For example, if there is water damage, a restoration company will come in with specialized equipment to find out where the water damage is coming from. Once this is established, the problem will be fixed so that no additional damage is done. With water damage, the initial objective is to remove all water from the property, because standing water can cause extensive damage to flooring, furniture, and more. It can also lead to secondary issues such as mold. Once the water is removed the restoration company will utilize specialized equipment, such as high speed fans and heaters for the impacted area to be dried properly. Once this is complete and, if there is no mold present, the additional cleanup process can begin. When everything that has been damaged by water has been removed, the restoration company can get started restoring flooring, woodwork, cabinets, and anything else that has been destroyed by the damage.
If mold is present, the restoration company is prepared to remove it.
Mold can be extremely dangerous and requires qualified professionals to be able to carefully and safely remove it from a home or business without spreading it. A restoration company with the right training, skills, and equipment can handle this situation, and once completed, the air quality in a home or business will improve dramatically. AdvantaClean® is an excellent example of a well-trained, professional restoration company that's equipped to handle a wide variety of remediation services. As a leading name in the remediation and restoration industry, and a trusted brand of Home Franchise Concepts® (HFC), a national leader with more than 25 years of proven franchise experience in the home services industry, AdvantaClean provides water restoration, treats mold damage, offers moisture controls, HVAC cleaning, Radon treatment, and fire damage treatment so homeowners can recover quickly and return to a normal lifestyle as soon as possible.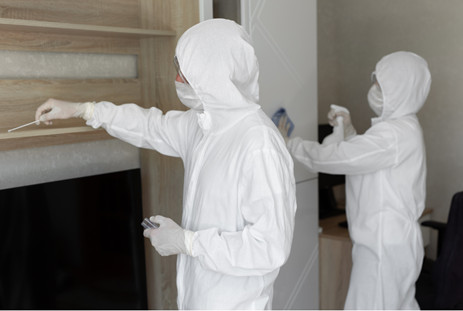 Mold can be extremely dangerous and requires qualified professionals to be able to carefully and safely remove it from a home and should not be preformed by the homeowner.
Proper sanitation is also critical.
The restoration company will also make certain that a property is sanitized properly before home or business owners return to it. Whether a home needs to be cleaned up after a sewage backup or after mold damage, restoration professionals have the right cleaning materials and equipment to safely disinfect a property so that it can be safe to return to. Since there are many problems that can lead to needing restoration services, home or business owners will need this type of service after a fire, storm, pipe burst, sewage backup, mold problem, or any other emergency situation that makes a home or business unusable, and in most instances, the restoration company is seen as the "superhero" by responding quickly and professionally.
Now is the perfect time to explore the benefits of starting your own restoration company.
Now that you know how restoration companies work, and the type of work they perform, you can consider the numerous benefits that come with owning your own home-based franchise business. Whether you are looking to control your own earning potential, establish a legacy family business, provide yourself with flexible work hours, or all of the above, AdvantaClean is well positioned to provide its franchisees with the support, training, marketing, and leadership that's needed to capitalize on a growing industry, leading to a successful home-based franchise business. There's no better time than right now to start your new business as an AdvantaClean franchise business owner, and with Home Franchise Concepts as your partner, you and your team will have the backing of a dynamic, successful parent company that is a leader in the home services franchise industry. Take that next step and get educated about franchising and how to select a company that is best for you and your family's future. Call 1-800-420-5374 or go online to franchise.advantaclean.com and learn more about franchise ownership with an industry leading restoration franchise. One of our franchise licensing advisors will be happy to answer any questions you have and assist you with evaluating whether franchise ownership is right for you.