The Top 5 Benefits of Owning a Franchise Service Business
As the economy begins to enter a full recovery after prevailing the uncertainties associated with the challenging pandemic, many people are considering new business opportunities as a way to achieve greater independence and flexibility. And while the idea of owning your own business may have seemed unattainable several months ago, prospective business owners and entrepreneurs are now discovering exciting new ways to achieve their goals through franchising. Although franchising opportunities exist in several different industries, service-oriented franchises offer several unique advantages that appeal to many first-time business owners looking for a reliable investment in their future. But before reviewing some of these advantages of owning a franchise service business, let's first briefly talk about service franchises in general.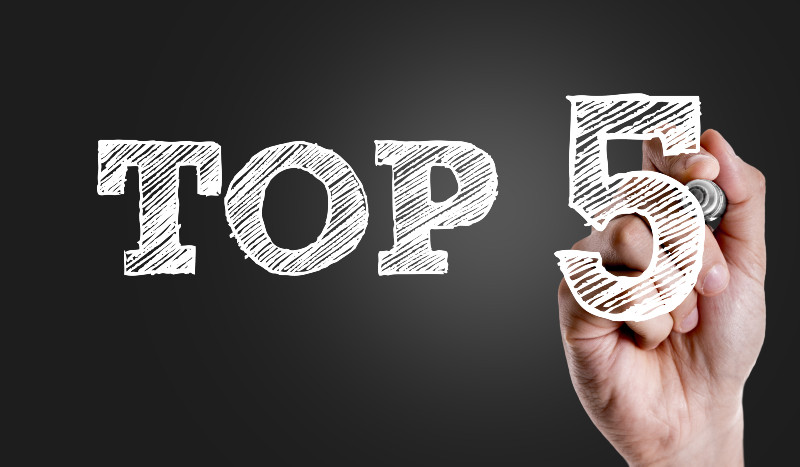 What is a service-oriented franchise?
In general, service-oriented franchises offer services to people or other companies and organizations. A few examples include landscape companies, auto repair, and cleaning service franchises. Unlike most retail stores that depend on customers entering the store to purchase products, many service providers, such as AdvantaClean®, a nationally recognized leader in remediation and restoration services, offer on-site services in a home or business setting. They also make up a large part of our global economy- about 60% each year, and unlike businesses that only offer products, the demand for professional services is consistently higher by comparison. Now that we've covered a brief overview of the service-oriented industry, let's take a look at some specific benefits that come with owning a service franchise.
#1: A franchise service business can grow quickly.
Investing in a franchise can save you valuable time and money you'd otherwise spend trying to build a business from scratch. That's because unlike starting a business from the bottom up, when you purchase a franchise, you purchase a proven business model you can begin using right away. Prior to offering franchises, the parent company, or franchisor, rigorously tests their business plans and operating models to ensure new franchisees can use them successfully. Home Franchise Concepts®, (HFC) is a good example of this thorough approach to developing proven, award-winning franchise service brands. As a leading home service franchisor in North America, HFC's leadership team includes some of the brightest, most experienced minds in the franchising industry who are dedicated to helping franchisees achieve their own slice of the "American dream". Their thorough and comprehensive training programs, coupled with industry-specific experience and strong vendor relationships, helps ensure franchise owners have all the necessary skills and "tools" to launch and grow their franchise service business quickly.
#2: You can develop a strong network of both professional and personal relationships.
Professional services help to fulfill customers' needs, and while this surely fuels your business growth, it's also an opportunity to build a powerful personal reputation among your customers and those in your community. This in turn can lead to one of the strongest forms of marketing- high trust, word-of-mouth endorsements from satisfied customers. Additionally, by providing a quality service, you'll create lifelong customers that return to you for service time and time again.
#3: Grow a home-based business without the need of a brick-and-mortar location.
Cleaning, remediation and restoration services, such as those offered by AdvantaClean, enjoy a significant advantage when it comes to business efficiency. Since work is primarily done on-site, their service teams don't need to invest in a physical location, so in most cases they can operate directly out of their homes. Specializing in moisture control, radon removal, air duct or coil cleaning, sanitizing, mold removal and remediation, and water, fire, and smoke damage & cleanup – as well as cleanup and remediation from natural disasters like storms and hurricanes, AdvantaClean's equipment and supplies allow you to be less reliant on a traditional brick-and-mortar business model. This equates to lower overhead and greater profit margins.
#4: A sense of fulfillment from directly helping people.
Many franchise service owners launch their own businesses to make a positive impact in their local communities. This is especially true within the franchise service business, since often times they are helping to resolve serious issues or repairs for a customer. This can happen through the products or services they provide or through the various local causes they support. Franchise service businesses can also account for a large share of the private workforce in the U.S., so launching your own service business is a great way to provide jobs for many in the local community.
Now is the perfect time to explore the benefits of starting your own franchise service company.
With the increased need for restoration services facing both homeowners and business owners, AdvantaClean is well positioned to provide its franchisees with the support, training, marketing, and leadership that's needed to capitalize on a growing industry, leading to a successful home-based franchise business. In fact, part of AdvantaClean's commitment to their franchisees includes their unique 90-Day Success Plan, which covers everything from how to perform all the required services and learning the financial side of the business, to how to maximize profitability, and growing their network and customer base. There's no better time than right now to start your new business as an AdvantaClean franchise business owner, and with Home Franchise Concepts as your partner, you and your team will have the backing of a dynamic, successful parent company that is a leader in the home services franchise industry. Take that next step and get educated about franchising. Call 1-800-420-5374 or go online to AdvantaClean and learn more about franchise ownership with an industry-leading restoration franchise. One of our franchise licensing advisors will be happy to answer any questions you have and assist you with evaluating whether franchise ownership is right for you.