ServPro Franchise vs. the Competition: A Side-by-Side Comparison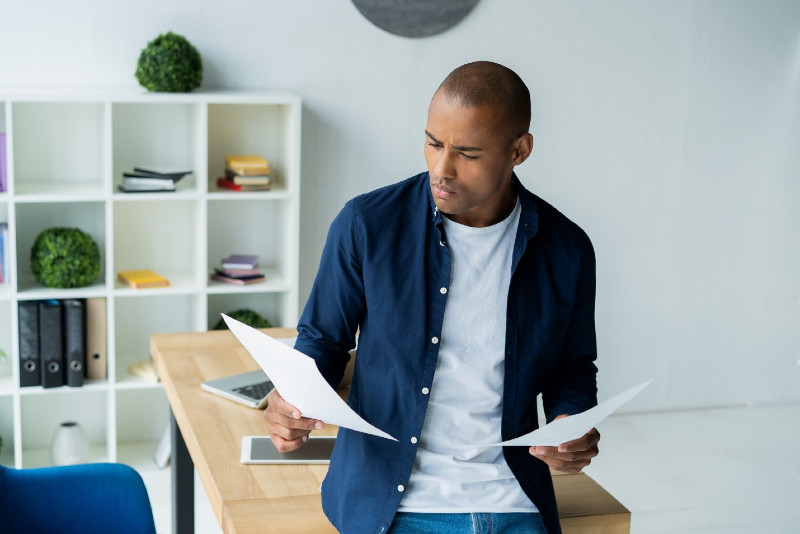 If you have an entrepreneurial mindset and are considering owning your own home-based cleanup and restoration business, chances are you may be considering a ServPro® franchise. ServPro and other similar cleanup restoration services are becoming increasingly popular for those who want to control their own earning potential, have flexible work hours, or realize the other advantages that come with owning your own business. Another reason a ServPro franchise is appealing is because the cleanup and restoration industry is growing, and is expected to grow, well beyond its current $210 billion level. This continued growth is primarily due to a combination of aging infrastructure, sub-standard building techniques, and the increase in extreme weather, which can create flooding, mold and moisture problems, and other damage- regardless of geographic location. And while ServPro has established itself as a cleanup and restoration franchise worthy of consideration, other similar franchises deserve to be explored.
Who should you consider if ServPro is on your radar?
One of the major players in the growing cleanup and remediation category that competes directly with ServPro is AdvantaClean®. AdvantaClean is a leading name in the remediation and restoration industry, and a trusted brand of Home Franchise Concepts® (HFC), a national leading franchisor with more than 25 years of proven franchise experience in the home services industry. Like ServPro, AdvantaClean offers a variety of services, including mold remediation, water, fire and storm damage repairs and clean up services, as well as basic air duct and coil cleaning.
AdvantaClean separates itself from its competitors by offering a unique business model that results in ongoing, scheduled work and sustainability for its franchisees. This model of success delivers not only water damage and cleanup services required by nearly every home in the U.S., but also includes moisture control services, sanitizing services, and radon testing and removal. AdvantaClean's success over the past 25 years, which includes over 200 locations across the country, is based on their unique yet simple approach to franchising: they help their franchisees grow their business by helping them attract and retain new customers, and by keeping the costs of running a successful business in-check.
And while both ServPro and AdvantaClean have their similarities, they also share some distinct differences. Let's take a look at some of the key areas you'll want to explore in detail as you move through the important evaluation phase of owning your own home-based franchise.
Comparing ServPro and AdvantaClean Fees.
When comparing costs associated with becoming a ServPro or AdvantaClean franchisee, each involve various fees and/or costs. These include:
Initial Franchise fee
Equipment, supplies and product package
Territory fee(s)
Vehicle purchase
Travel and living expenses while training
In addition, there are other fees for marketing, certifications/licenses, contractor's license and bond, etc. While the costs of franchise ownership can add up, both franchises offer financing for those who qualify. Through HFC's membership in the International Franchise Association (IFA), AdvantaClean participates in the IFA's VetFran Program, and offers a 15% discount off initial fees for qualified Veterans.
Comparing ServPro and AdvantaClean service and support.
When it comes to supporting its franchisees, both ServPro and AdvantaClean offer comprehensive support that includes training, even for those who may not have prior experience in the cleanup and restoration industry. Providing superior support to its franchisees is an area where AdvantaClean has a distinct advantage over its competitors. That's because AdvantaClean support includes an exclusive 90-Day Success Plan® to get up and running. This hands-on training and support includes the very latest in light remediation techniques, as well as in depth knowledge on all of the various AdvantaClean services.
Much of this takes place at their brand new, state-of-the-art training and experience center in Dallas, Texas. For around the clock customer support, AdvantaClean's state-of-the-art Call Center is open 24/7 to field inquiries and questions from customers, so you the franchisee can focus on growing your business. In fact, just last year alone the AdvantaClean Call Center team took more than 200,000 calls on behalf of franchise owners.
Comparing marketing support: Advantage AdvantaClean.
The level of marketing support a franchisor provides to its franchisees is critical to both your initial and ongoing success. Although ServPro offers a variety of marketing services to support its franchisees, including online and professionally designed ads, the depth of marketing offered by AdvantaClean gives them a major competitive edge. AdvantaClean's marketing delivers inbound and outbound marketing, graphics, website pages, blogs, digital campaigns, and more, so your customer base sees an impactful marketing message from an experienced industry leader in the remediation and restoration services industry. AdvantaClean understands most franchisees are not marketing experts, which is why they provide an extraordinary in-house department for you to seek guidance and support.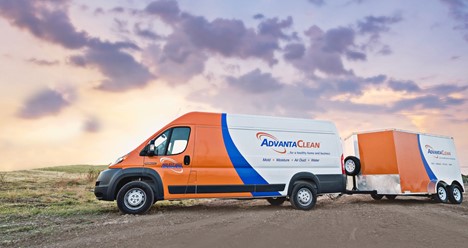 The choice is clear: AdvantaClean.
When comparing all of the critical components, such as ServPro and AdvantaClean franchise costs, service support, marketing support, and other key considerations, it's easy to see why AdvantaClean has emerged as a leading franchise choice for those individuals who want to carve out their own slice of the "American dream" by owning their own home-based franchise business.
Take the next step today with AdvantaClean.
As a recognized leader in remediation and restoration services with a national footprint of over 200 franchise locations across the US, and with Home Franchise Concepts as your parent company, you and your team will have the backing of a well-established franchisor with a proven track record that is committed to your success. Take that next step and get educated about franchising and how to select a company that is best for you and your future. Call 1-800.420.5374 or go online to AdvantaClean Franchise and learn more about franchise ownership with an industry leading restoration franchise. One of our franchise licensing advisors will be happy to answer any questions you have and assist you with evaluating whether franchise ownership with AdvantaClean is right for you.