Sanitization Industry Forecast: Post-COVID Demand & Profitability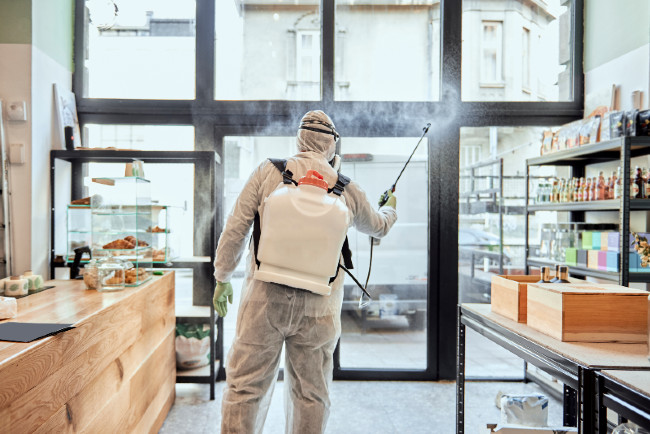 If you're an entrepreneur looking to make a difference in your community, then perhaps starting your own restoration business is for you. That's because in addition to providing you with flexible work hours, the ability to control your own earning potential, and the opportunity to establish a legacy family business, a restoration business positions you to provide a much needed service in your community. In essence, restoration businesses are there for customers when they need them most — whether it's after a natural disaster, fire, or severe weather event. In addition, owning a remediation business can also prove to be lucrative. In fact, the remodeling market alone from natural disasters, flooding, or fire damage accounts for over $100 billion each year. With an industry of this magnitude, it's easy to see how owning a restoration and remediation franchise offers entrepreneurs a unique opportunity to earn a handsome income. One critical aspect of owning a successful restoration business relies on making your business stand out from your competitors. From best marketing practices to professional training, leveraging the advantages of an established, highly professional restoration business will help ensure your short- and long-term success. Let's take a look at a brief overview of how to choose a restoration business that stands apart:
To franchise or start from scratch?
When starting a restoration business, you essentially have two options: You can start your business from the ground up or you can purchase a franchise. There are benefits to both approaches, so the decision should be based on your individual situation. Buying a franchise can get your business up and running faster, but it may require a larger upfront investment. In most cases, investing in owning a franchised restoration business will provide some key benefits. Remember earlier how we talked about the importance of best marketing practices as a way to stand out from competitors? This is one of the primary advantages of purchasing a remediation and restoration franchise.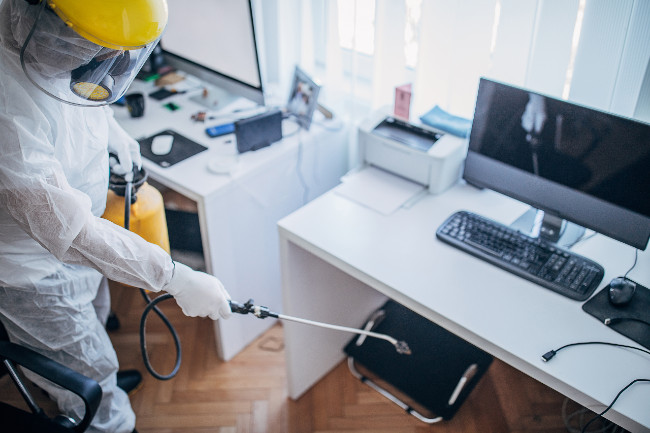 AdvantaClean® is an excellent example of a professional restoration company that puts a priority on branding and marketing as a way to differentiate itself from its competitors. Aa a leading name in the remediation and restoration industry, AdvantaClean provides many services including moisture control, radon removal sanitizing, mold removal and remediation, water and fire damage & clean up so homeowners can recover quickly and return to a normal lifestyle as soon as possible. They are also a trusted brand of Home Franchise Concepts® (HFC), a national leader with more than 25 years of proven franchise experience in the home services industry. Recognizing the important role branding and marketing play in a successful business, the AdvantaClean team ensures your restoration franchise is set up for success from day one. Their world-class marketing department serves up professional grade marketing and advertising support that propels your remediation business forward. Services such as a 24/7 call center, graphics to support branding, website pages, blogs, and more to help set you apart from other restoration businesses while building up a robust customer base. Since AdvantaClean understands most of their franchisees are not marketing experts, they offer this valuable in-house resource, and many others, to support their franchisees. Additionally, they also provide hands-on training and digital marketing tactics and best practices so that you can market at the local level to help increase your customer reach and build a robust online presence.
Professional training makes all the difference.
While impactful branding and marketing communicate the advantages your restoration business might have over your competitors, you still need to have the proper training to back up your marketing efforts while on the job. Because technology is constantly evolving in the remediation and restoration industry, staying current with the latest products and having access to professional training is paramount to success. Again, with AdvantaClean, you can rest assured they have you covered. Since the vast majority of their franchisees have no prior experience in the restoration industry, AvantaClean provides franchisees with a combination of (virtual) classroom training and hands-on training. Instruction from their highly-experienced operations team will teach you about all of the key aspects of your remediation business- from obtaining and retaining customers, to providing world-class customer service. You will also receive hands-on technical instruction, which includes live scenarios in their state-of-the-art simulation environment inside AdvantaClean's Experience Center in Dallas. In addition, their unique 90-Day Success Plan helps ensure you are well prepared to hit the ground running, grow your customer base, and deliver the world-class customer care that's certain to provide valuable customer referrals for your continued success.
Now is the perfect time to explore the benefits of starting your own restoration company.
Now that you know what makes a successful restoration business stand apart, you can consider the numerous benefits that come with owning your own home-based franchise business. AdvantaClean is a well positioned franchisor that prides itself with best in-class franchisee support, training, marketing, and leadership that's needed to capitalize on a growing industry, leading to a successful home-based remediation business. The saying "timing is everything" rings true in many cases, and that's why now is a great time to explore how owning an AdvantaClean franchise can become the next chapter in you and your family's life. And with Home Franchise Concepts as your partner, you and your team will have the backing of a dynamic, successful parent company that is a leader in the home services franchise industry.
Take the next step today!
Start now and get educated about franchising and how to select a company that is best for you, and what it is about AdvantaClean that will separate you from the pack. Call 1-800-420-5374 or go online to https://franchise.advantaclean.com/ and learn more about franchise ownership with an industry leading restoration franchise. One of our franchise licensing advisors will be happy to answer any questions you have and assist you with evaluating whether franchise ownership is right for you.