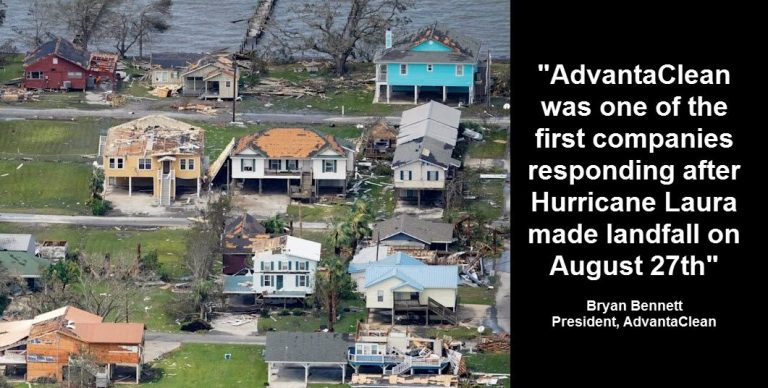 There's been a lot of talk the last few months of heroes among us. In addition to the classic hero jobs like doctors, firefighters, police, and military, anyone on the front lines caring and serving during the scary pandemic conditions has risen to hero status. New respect has been granted to grocery clerks, healthcare professionals, homecare aides, sanitation workers, environmental specialists, and others who work to keep everyone safe and supplied with the needs of daily life. They've always been there, but sometimes it takes a crisis for true heroism to be recognized.
Make a difference every day with AdvantaClean®
For 25 years, AdvantaClean franchise owners have been helping homeowners and business owners protect property and lives. Even in a fluctuating economy, as an essential business in a recession-resistant industry AdvantaClean is always on the front lines, responding to emergencies as well as providing regular maintenance and preventive environmental services. The goal is always a healthy home or business:
Mold removal and remediation
Moisture control
Air duct or coil cleaning
Water damage and cleanup
Radon testing and mitigation
Sanitization services and decontamination
Fire damage repair and restoration
Smoke and odor removal
This challenging year has added a new level of complexity with the outbreak of Covid-19 and the heightened necessity for whole home and workplace sanitizing. Additionally, 2020 has seen nine tropical storms and hurricanes hit the U.S., creating large-scale emergencies for thousands of families and businesses. When disaster strikes, a responsive, competent professional to clean up the mess is definitely a hero!
Going the extra mile in emergencies
Recent storms have proved the superhero mettle of AdvantaClean franchisees. When Category 4 Hurricane Laura tore through Louisiana in August with devastating winds and torrential rains, the damage was catastrophic, estimated at $12 billion (theadvertiser.com). AdvantaClean was one of the first companies to arrive with help so families and businesses could start putting their lives back together. AdvantaClean's President, Bryan Bennett, was on the ground and reported on the weeks of restorative efforts.
"We've had as many as nine franchise owners and 200 people helping home and businesses owners recover from the damages. For the structures not completely destroyed, Laura tore off roofs and siding and broke windows, exposing the buildings to the heavy rains. Many homes were saturated from the top down and had to be taken down to the studs and foundations before they could be dried. Most of the area has been without power so we've had to deploy gas-powered generators to nearly every job site. Just as the level of hurricane activity has been unprecedented, so has the level of franchisee support from our corporate and national account teams. We've deployed a mobile command center of a 53-foot semi-trailer full of equipment, local area marketing resources, and fulltime staff in support of our franchise owners."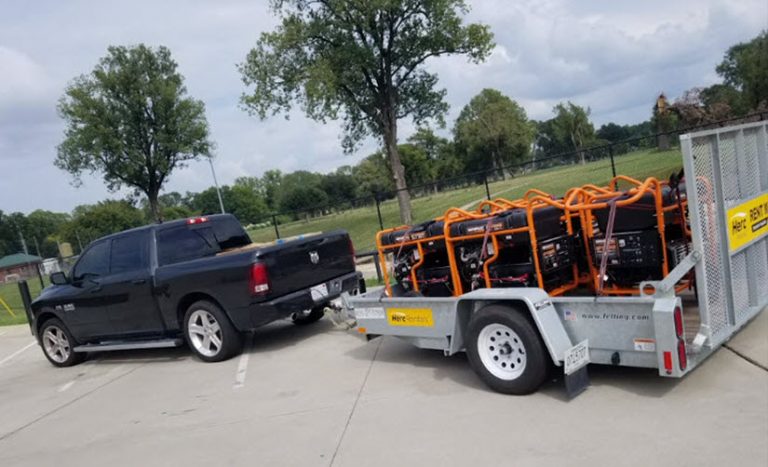 On the heels of Laura, Hurricane Sally struck the U.S. Gulf Coast with Category 2 strength on September 16, with damage estimates up to $5 billion. Again, AdvantaClean franchise owners stepped in to assist home and business owners in the coastal stretch from Gulf Shores, Alabama, to Panama City, Florida, with recovery efforts.
Are you ready for a hero job?
If helping people and making a difference with what you do as a career is important to you, becoming an AdvantaClean independent franchise owner may be the answer. Every day you bring solutions to people struggling with out of control situations they can't resolve themselves. Finding mold inside walls or waking up to a flooded downstairs because a pipe burst during the night can be a homeowner's worst nightmare. You can fix problems and restore safe living conditions for customers' peace of mind.
AdvantaClean saved the day! We were in trouble, our kitchen flooded and AdvantaClean came out within an hour, took our all of the wet items and dried out the entire room. –Tom Dooley
Thank you for helping me breathe inside my house again! Brandon and the AdvantaClean team were outstanding. They worked really hard to help me keep costs low and get rid of a sewer smell I had from a broken pipe. They thought outside the box to solve the problem and kept me informed along the way. –Stinkfree!!!
Mold Free! When we had flooding in our home that we had just moved into, we called around to get some quotes to get it all dried out. AdvantaClean got to our house in a timely manner, offered some of the best prices, and helped with honest and reliable advice. They ended up finding mold in our walls that had been there for years and the small drying job turned into a much larger one, but Rey and Tony helped us out in any way possible. I would recommend them to friends and family. –Scott R

As a franchise owner, you also make a difference in your world
If your job is not satisfying and fulfilling, you could change your world by being your own boss with a business that is about more than just making money. AdvantaClean is one of the Home Franchise Concepts (HFC) family of brands that includes Budget Blinds®, Tailored Living®, and Concrete Craft®, all concepts that are dedicated to enriching customers' lives with solutions for more beautiful, stress-free living. Additionally, every HFC franchise owner knows that being your own boss brings life-changing benefits to you and your family as well:
How much you make is up to you. All your efforts will go into building a future for yourself and your family, not for someone higher up the food chain.
You can give time and support to community initiatives like nonprofits and charities that are close to your heart.
Being your own boss allows you to have more flexibility than working for someone else, enabling you to create a desirable work/life balance.
You're in business for yourself, but not by yourself with the backing of an established, international franchisor that has been turning out successful franchise owners for over 25 years.
If you've ever wanted to be your own boss, a franchise opportunity with AdvantaClean or any of the HFC franchise brands may be the answer for job and personal satisfaction. To learn more, call 1-800-420-5374 today to talk to one of our Franchise Licensing Advisors or go online to Home Franchise Concepts and see if franchise ownership is right for you.