For many people, doing something meaningful is an important element of job satisfaction. They like to know that what they do has a direct impact on people, helping them to live happier, healthier lives. If making a difference is important to you, becoming a franchise business owner with AdvantaClean® is an ideal way to help people, while taking control of your own career destiny. You'll have the security of being your own boss by building a recession-proof business that helps homeowners and business owners find permanent solutions to water damage, mold growth, and poor indoor air quality.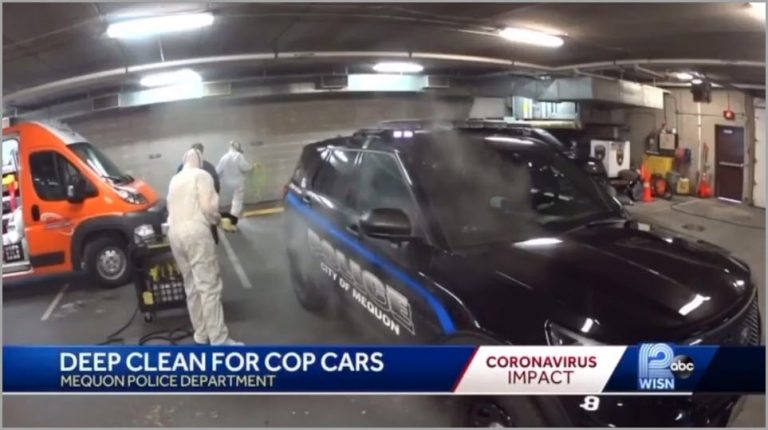 Touching lives every day
As a franchise business owner with AdvantaClean, you impact lives with every service you perform. AdvantaClean is one of the leading national franchised providers of restoration services, including mold removal and remediation, water damage restoration, Radon testing or mitigation, sanitization, and air duct cleaning. Both preventative and "to-the-rescue" services make AdvantaClean the preferred choice in their communities for both homeowners and business owners seeking solutions:
Be there when catastrophe strikes, including flooding and busted water pipes, bringing restoration and calm.
Improve air quality with scheduled air duct cleaning to eliminate dust, allergens, and pests in a home or workplace.
Sanitization services to clean and restore areas exposed to harmful substances, bacteria, viruses, and airborne contaminants.
Detect and eliminate hidden mold and radon gas, protecting lives and property.
Educate your customers on ways to improve their environments for healthful living.
An award-winning franchise business opportunity
AdvantaClean is one of the four award-winning franchise brands of parent company, Home Franchise Concepts (HFC), one of the largest franchise companies in North America and the leading home services franchisor in the industry. Recently, AdvantaClean was ranked in Entrepreneur Magazine's 41st annual Franchise 500 Ranking for 2020, along with sister brands Budget Blinds®, Tailored Living®, and Concrete Craft®. HFC's vision statement supports the standard of excellence on which the network is built.
"We are passionate about providing an opportunity for people from all walks of life and backgrounds to own their own business and own their own lives. We do this by providing them with programs, products and services that consumers recognize as their "go-to" brands. We provide superior training, support and leadership to our owners, so they become as successful as they want to be. Our strong network of business owners consistently trained and supported is the perfect way to distribute high-quality products and services to consumers whose lives we touch."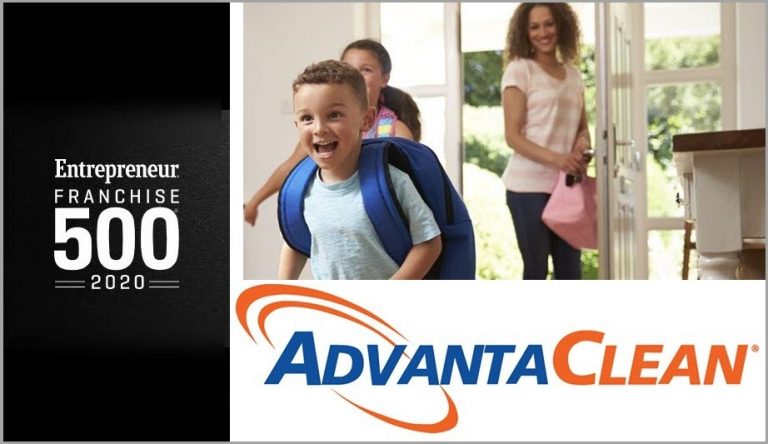 Three big benefits of franchise ownership
Franchise ownership can get your new business to profitability much faster than starting a business from scratch. You get to side-step so much of the business startup headaches and get right to selling and building your business!
Benefit one, a firm foundation: The backing of an established franchise company is a benefit that has immeasurable value to your business. You're not on your own to establish a presence in the marketplace; you become part of a company with widespread, national brand-name recognition.
Benefit two, the proven business model: One of the biggest benefits of franchising is that you step into a business model with a proven track record of success. You don't have to figure out what to sell, how to sell it, or who to sell it to. HFC has over 27 years' experience in helping entrepreneurs build successful businesses all across the U.S. and Canada.
Benefit three, training and support: Another immeasurable benefit is the training and support a franchise owner receives from the franchisor. You plug into years of experience and knowledge you'd never gain on your own. Since the ultimate goal of any franchise company is successful franchisees, HFC and AdvantaClean make sure you have what you need to be successful with support and training for as long as you own your business.
Hear what our franchise owners have to say
The best referral you can get is from AdvantaClean owners who are living the life of being their own boss every day! With over 225 franchise locations, you can be confident that the business model works for people just like you who want a more enriching career.
"I was a mechanical engineer in the oil and gas industry for about eight years before I joined AdvantaClean. The routine of a corporate job was not a good fit for me. I wanted something where my efforts and sacrifices would go toward building my own future. That's why I chose AdvantaClean." — Axzel Sequera, co-owner, AdvantaClean of Houston, Texas
"As a stay-at-home mom with two young kids, it allows me the opportunity to attend school functions and not miss parts of their lives. I can also be a positive role model, that as a female and a mom you can build your own business and be successful." – Julie Dibbell, AdvantaClean
"I spent a lot of time in jobs that were more of a means to an end. Being the owner of AdvantaClean is the first time in my professional life that feels like I'm working toward something bigger."— Russ Harlow, AdvantaClean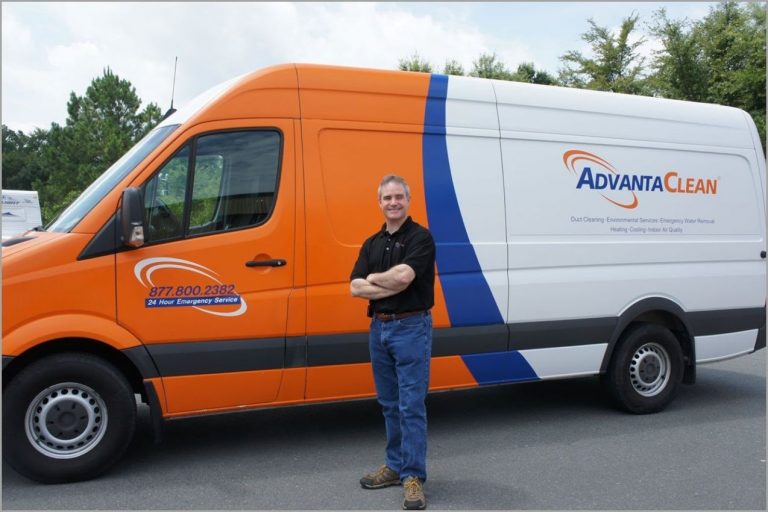 If your current job situation isn't giving you what you need, franchise business ownership within the HFC family of brands can put you on the path to controlling your work life and financial future. Build a thriving business where you interact with people and positively impact their lives on a daily business. You'll be your own boss with a business that is fulfilling and impactful as well as meeting your own personal financial goals. Go online today and check out the franchise opportunity with AdvantaClean or any of the Home Franchise Concepts brands. Call 1-800-420-5374 to talk to one of our Franchise Licensing Advisors to see if owning a franchise business is the right move for you.