What to Know Before You Buy a Janitorial Franchise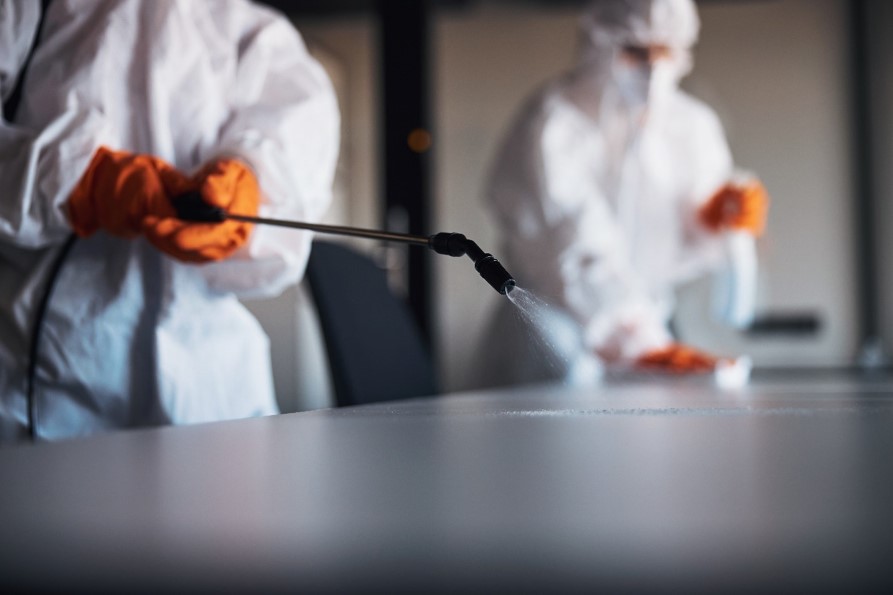 The janitorial industry is growing rapidly right now. Since the advent of the COVID-19 pandemic, people are more germ-conscious than ever. They want to make sure their offices and other commercial spaces they spend time in are thoroughly cleaned and sanitized to reduce their risk of contracting the virus. This has meant an increased demand for professional cleaners who are trained to do a comprehensive job.
Even before the pandemic, the janitorial industry was considered recession-resistant, as cleaning is a necessity, not a luxury. Offices and other commercial buildings will always need to be cleaned frequently. And now, some in the janitorial industry have expanded their services to include deep cleaning and sanitation services using EPA-approved disinfectants
Low overhead, high earning potential
Many investors are drawn to the janitorial industry because of its low overhead and high earning potential. Since it is generally run as a home-based business, there's no need to lay out capital to rent an office or storefront. The main startup expenses are your business license, business insurance, and cleaning supplies. According to Zip Recruiter, janitorial franchise owners earn an average salary of about $77,000 while top earners can make as much as $600,000 a year.
Other benefits of a cleaning franchise
Becoming a franchisee of an existing company instead of starting your own business can help you break even faster. Once you buy into the organization, it will:
Help you find the best place to establish your business
Offer guidance on how to get up and running
Provide training materials and protocols for your employees
Leverage their group buying power to provide you with supplies at a discount
Determine the best janitorial franchise for you
Before you decide to buy a janitorial franchise, you need to do some research into the many different cleaning franchise opportunities to find the right one for you. Limit your list of choices by asking the following questions:
Does the business provide a variety of different services?
Multiple services mean multiple income streams. If you offer everything from restroom cleaning, sanitizing and disinfecting living and working areas, and cleaning air ducts to clean-up after fire and natural disasters, you cast a wide net in finding people who need to hire you.
Does the company place a high priority on training?
If you are like most potential janitorial services franchisees, you probably have no prior experience in the cleaning industry. Look for a company that offers both classroom training and hands-on training on all aspects of the business.
Does the company have a proven track record?
Successful franchises have the support of a strong parent company with a well-established brand. Look for a company with a well-regarded national reputation and a large marketing presence. The company should also show a commitment to using the latest technology and best cleaning practices to get the job done right.
Consider an AdvantaClean franchise
AdvantaClean is one of the most trusted names in the full-service restoration industry with nearly 200 franchises throughout the United States. AdvantaClean is not a janitorial franchise, but so much more! Along with offering sanitization services, you'll also offer water, fire, and smoke damage and cleanup services, moisture control and mold mitigation services, as well as air duct and coil cleaning services, to both homeowners and commercial business. We are backed by the reputation of Home Franchise Concepts (HFC), a leading franchisor in the home services industry with nearly 30 years of experience. AdvantaClean and HFC are committed to the success of every one of our franchisees.
To find out more about this opportunity, fill out this form. One of our franchise development representatives will contact you to answer your questions so you can determine if owning an AdvantaClean franchise is right for you.