How to Start a Mold Remediation Business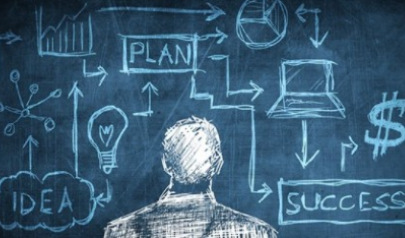 With more natural disasters occurring each year, the restoration and remediation industry is growing at a rapid pace. With the right amount of knowledge and investment, you can start your own mold remediation business. In times of recession, a business like mold remediation remains untouched. Recession conditions do not stop disaster from striking, leaving plenty of work for the companies in business at the time.
Mold Remediation is also a very profitable industry, once you've gotten set up and have paid all of your initial costs, such as your home office, certifications, equipment, you are set up to becoming a highly profitable business. The first step to starting your Mold Remediation business is your location.
1. LOCATION
There are a few requirements for starting up your own mold remediation business. One is your business location. Pick an area with a high occurrence of floods or other water damage. Opportunity is key, so don't forget to do your research before choosing a specific area.
2. MOLD REMEDIATION CERTIFICATIONS
To start your own mold remediation business, you will need to check with the regulations of the state where you will be doing business. Some states require specific licensing to conduct business, and without it, you'll be dead in the water. A mold inspection and remediation certification is a great place to start. The certification will give you the knowledge to start your business while also giving your clients peace of mind. The more certifications you hold, the more services you can provide, expanding your reach.
3. MOLD REMEDIATION EQUIPMENT
Equipment is a huge expense when starting up a new business. With mold remediation, you need to be sure to get the commercial-grade equipment, designed to last on the job for hours at a time. While it will cost more upfront, you won't be constantly replacing equipment as you go, saving you money in the long run.
Ask about purchasing supplies like masks and gloves in bulk to save money. While it may seem silly with only a handful of employees, it will save you money for other needed expenses. Check to see which dealers offer a rewards program or a loyalty discount. Purchasing multiple pieces of equipment in the same place can bring added savings with brand loyalty.
Here are some examples of the equipment you'll need right from the start:
Moisture meters
An extraction unit, preferably truck-mounted, for the most lift
Enough dehumidifiers and fans to cover at least two job sites at the same time
A service van with your contact information clearly printed on the side
Showing up to the job with the right tools and a professional appearance can make or break the start of a new company. Don't worry about purchasing tools for your contractors. They need to purchase their own tools for the job at hand.
4. BENEFITS OF STARTING A MOLD REMEDIATION COMPANY
Owning your own business is a feeling like no other. You are the boss who sets the schedule and you get to choose how things operate. You do not have to worry about a recession getting in the way with a mold business, as there is always water damage somewhere. Design your business schedule around what works for you and your family, giving you precious extra time with loved ones.
5. MARKETING CONSIDERATIONS
When starting a new business, one of the biggest challenges is getting the word out to your customers. As a brand-new business, your marketing campaign needs to be extremely strong. Social media presence feels like a full-time job without adding on building your own website and building a brand that people know and trust. Hiring at least one marketing team member allows you to focus on your business and not give 100% of your energy to promotion. It's a very hard balance because, without any promotion, no one will even know you exist.
6. FRANCHISE OR START FROM SCRATCH?
When starting a new company, it is important to weigh the options of starting from scratch versus purchasing a franchise. Starting from scratch means less of an investment upfront, but a slower path to profit. You may need more knowledge in the field and to understand everything about running a business on your own. There will be no one there to teach you how to start your own business or teach you about mold remediation. You will have to learn how the mold remediation business works and what needs to be done in order to get the job done right on your own. Additionally, unless you hire more employees, you will need to know how to market your business, how to close a sale, how to do the finance for your business, and everything else it takes to run your own business. However, you will have complete creative control, allowing you to build everything from the bottom up.
Buying a franchise might let you hit the ground faster, you'll have a team to take you through the whole process of starting your own business that you can call on at any time when you have questions. You will have a set of policies already in place for customers, and you will have the benefit of a known brand name and happy customer testimonials from other branches. This will boost confidence in your customers, especially when they conduct online research before making an appointment.
By franchising your mold remediation business with AdvantaClean, you will have the quality assurance of a brand name backed by years of development. There is no need to reinvent the wheel, AdvantaClean has a proven track to get your business started and running. Not only do they help you with everything you need from day 1, but they will also support you every day - through the call center, that will bring in leads for you so that you can focus on the job instead of being stuck on the phone, to a dedicated marketing team that will help market your business for you. This all allows you to focus on your job and your customers. A simple investment will get you on the road to owning a successful mold remediation venture and enjoying the opportunities and flexibility that come with owning your own business.
Call (877) 800-2382 today or request more information and learn more about franchise ownership with an industry-leading restoration franchise. One of our franchise licensing advisors will be happy to answer any questions you have and assist you with evaluating whether franchise ownership is right for you.