Is AdvantaClean a Franchise?
Since our founding in 1994, AdvantaClean has helped dozens of entrepreneurs realize their dreams of owning a business that not only has enormous profit potential but also provides a meaningful service in communities across the nation.
LEADING WATER AND MOLD-DAMAGE RESTORATION BRAND IS A POWERFUL FRANCHISE OPPORTUNITY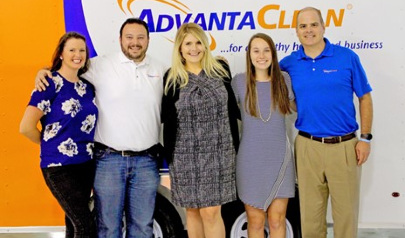 AdvantaClean has more than 200 locations nationwide and is one of the leaders of the $210 billion restoration industry. For over 20 years, AdvantaClean has excelled in environmental services affecting homes and properties such as water damage, mold remediation, indoor air quality issues and more. Unlike other restoration brands, who chase disasters, AdvantaClean customers schedule their services in advance.
By keeping initial investment costs low, as well as creating excellent support infrastructure that allows franchisees to scale up while keeping ongoing expenses low, AdvantaClean is a powerful franchise opportunity that is ready to welcome entrepreneurs with a passion to help others.
The franchise industry agrees: Our rapid growth and commitment to franchisee success contributed to our high ranking on Entrepreneur magazine's prestigious annual "Franchise 500" list for 2018. The list is a comprehensive ranking consulted by entrepreneurs who are looking for franchise opportunities with the most growth potential and the likelihood of ongoing success.
"After more than 20 years in business, the only time that I've seen franchisees fail to thrive in this business is if they don't show up to work," says Jeff Dudan, former CEO and founder of AdvantaClean. "There's no question that as more entrepreneurs learn how effective they can be in this business, that AdvantaClean will experience rapid growth for years to come."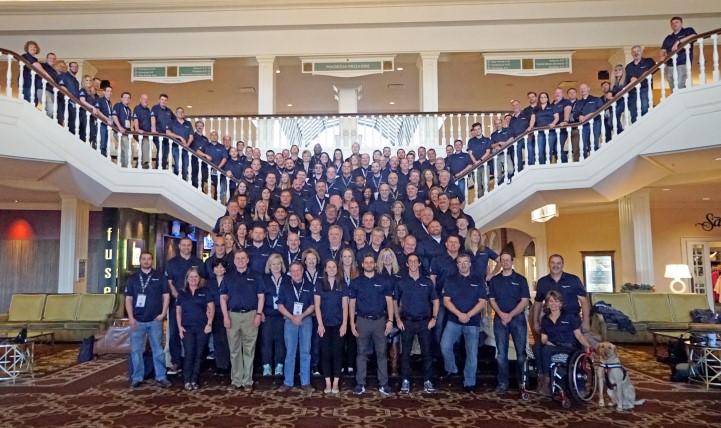 HOW DOES THE ADVANTACLEAN FRANCHISE HELP YOU THRIVE?
AdvantaClean takes the role of franchisor exceptionally seriously. Because the success of our franchisees is paramount, we have made substantial investments in training and ongoing support to help your business thrive and prosper over the long term.
To help our franchisees get established quickly, AdvantaClean offers a comprehensive 90-day Success Plan — which is a minute-by-minute, day-by-day account of everything you need to do to find success swiftly. Our team of coaches and our robust marketing support will hold your hand through the entire process of launching your business, and we will be with you every step of the way.
What makes AdvantaClean's ongoing support even more significant is our call center. In 2017, our professional team of customer-service professionals won more than 30,000 jobs for our franchisees across the country. When customers need your services, the call center staff fields their inquiries on your behalf — 24/7— day and night, so that you can be confident the customer experience begins on a high level every time. To help you keep payroll costs low, our call center acts as your office manager, scheduling your appointments, detailing out jobs, and serving as your way to measure customer satisfaction when the job is finished.
"Our call center allows our franchisees to focus on what they do best, which is selling our services, managing their crews, and growing their businesses," says Matt Phillips, President of AdvantaClean. "Generally, we turn 30,000 leads into appointments for our franchisees per year, which is a tremendous value for our franchisees because it directly impacts their bottom line. As a business owner myself, I can tell you directly that a lot of franchise systems advertise a path forward regarding how to be successful. Some make good on this promise, and some do not."
Call (877) 800-2382 today or request more information and learn more about franchise ownership with an industry-leading restoration franchise. One of our franchise licensing advisors will be happy to answer any questions you have and assist you with evaluating whether franchise ownership is right for you.