How Franchise Training and Support Contribute to Your Success
If you are like many people who have decided to take control of your own destiny, you may have explored the benefits of owning your own franchise. From setting your own work schedule to knowing your franchise has an established brand presence, to controlling your own income potential, franchise ownership has several advantages over most other career opportunities. And while there are many advantages to owning your own franchise, a key variable in determining your eventual success is the level of training and support offered by the franchisor. In essence, of all the tasks that a franchisor is responsible for, perhaps none is as important as the role of training and support. If the brand is the heart and soul of any great franchise, you can build a case that training is the physical conditioning that keeps that heart beating strongly and consistently. AdvantaClean® is a leading name in the remediation and restoration industry, and a trusted brand of Home Franchise Concepts® (HFC), a national leader with more than 25 years of proven franchise experience in the home services industry. AdvantaClean's services include mold removal and remediation, moisture control, air duct or coil cleaning, water, fire and smoke damage and cleanup, and radon removal and sanitizing services. One of the reasons AdvantaClean is so successful within their industry is due, in part, to a rigorous and comprehensive training and support program. From training manuals to headquarters training and on-site training, AdvantaClean ensures all of its franchisees have the support of a national, industry-leading brand with a dedicated home office staff. Let's take a closer look at what it is that makes AdvantaClean so successful in the $210 billion restoration industry, and what you can expect if you become an AdvantaClean franchise owner.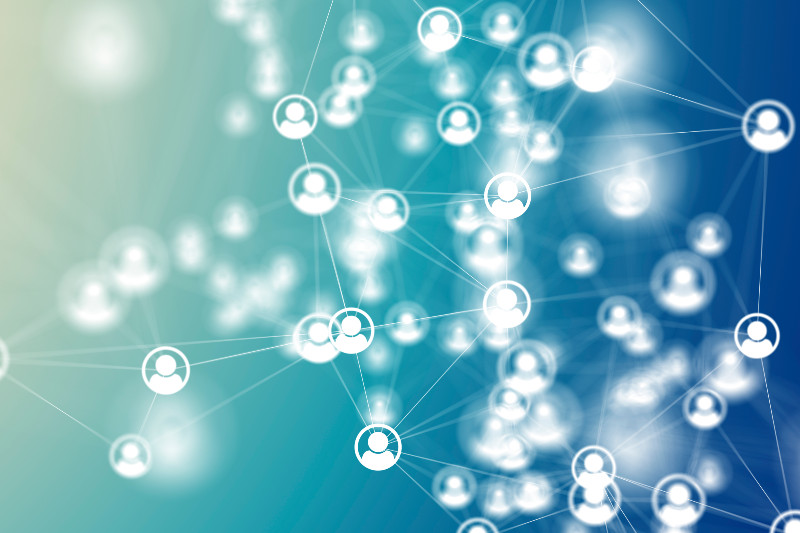 AdvantaClean franchisees benefit from the training and support they receive from their dedicated home office associates.
A state-of-the-art call

center

.
The ongoing success of AdvantaClean stems from a strong culture and commitment to franchisee support. To this end, they focus on you, the individual franchise owner, by offering support that's tailored to the specific needs and the challenges franchisees might face. One example of this is their call center, which is open 24/7 to field inquiries and questions from customers, so you the franchisee can focus on growing your business. Just last year alone the AdvantaClean call center team took more than 200,000 calls on behalf of franchise owners. From scheduling appointments to answering questions and explaining the services lines, the call center is the perfect resource to propel your business forward by offering stellar customer and franchisee support. And since their dedicated team of highly-trained call center professionals acts as your office manager by taking customer calls and keeping everything running smoothly, franchisee overhead and payroll costs are reduced. In addition, by fielding a variety of questions from consumers, the call center turns leads into customer appointments, which in turn can translate into additional sales for you and your franchise.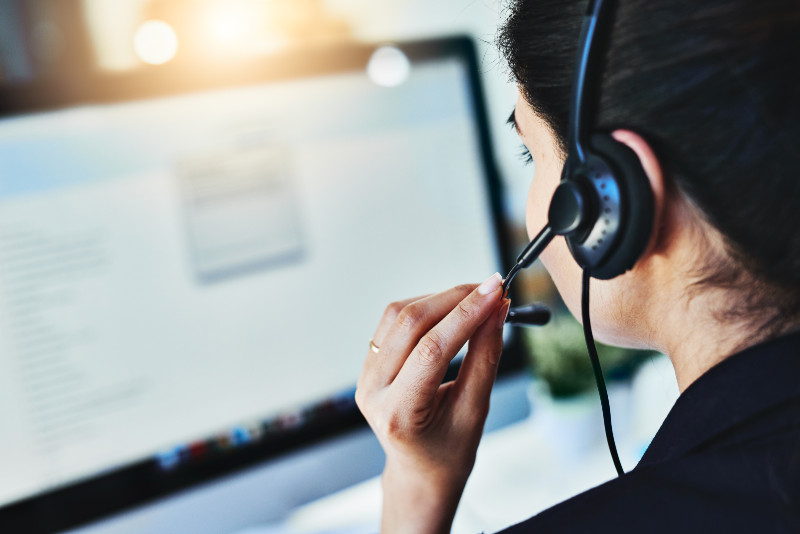 AdvantaClean's call center is open 24/7 to field inquiries and questions from customers so franchisee owners can focus on growing your business.
A training program that delivers results.
While most successful franchises offer some type of on-boarding or training, AdvantaClean has developed its own "masterclass" training program that sets you up for success. Your journey to owning and growing your own home-based business begins as soon as you sign the franchise agreement with their 10-day training session at their brand new, state-of-the-art training and experience center in Dallas, Texas. There, you will learn not only how to perform and manage the various AdvantaClean service lines, you will also embark on their 90-Day Success Plan, a day-by-day "roadmap" that successfully launches your franchise in the first three months. This all-encompassing training provides the best day-by-day actions for success in the first 90 days. Their accomplished and experienced operations team works with you using a hands-on approach, from pre-opening to post, ensuring you're heading in the right direction to meet and exceed your goals. The 90-Day Success Plan will show and teach you how to stay organized, garner and retain customers, and sell the various AdvantaClean services. Additionally, the training and Success Plan ensures that when you open, you're a seasoned pro and ready to perform all services, expand your network and customer base, and provide outstanding customer care. As an added feature and benefit, the 90-Day Success Plan also addresses the financial aspects of your franchise business by helping you create effective business plans for your specific needs and goals.
Marketing support that breaks through the clutter.
Another way AdvantaClean provides support is via its world-class marketing department. A seasoned, professional staff provides expertise and the latest materials to help you implement engaging marketing and messaging that translates into increased leads and sales. Through inbound and outbound marketing, graphics, website pages, blogs, digital campaigns, and more, your customer base sees an impactful marketing message from a well-established industry leader in the remediation and restoration services industry. AdvantaClean understands most franchisees are not marketing experts, which is why they provide an extraordinary in-house department for you to seek guidance and support from. They also teach and guide you on how to market at the local level, and how to use digital marketing campaigns and social media to increase your customer penetration through a positive online presence.
Here's

just one example of

Adv

a

ntaClean's

training and support.
"The support is fantastic, and the training is great, but it's also ongoing. The home office does a great job in helping us learn how to succeed. In my first job, I probably made 17 calls to the home office, and they held my hand the entire time. It's that level of support that makes you feel confident about your business from the get-go." — Russ Harlow, owner of an AdvantaClean franchise in Windham, Connecticut
Now is the perfe

ct time to

explore the benefits of

owning your own franchise.
The timing to shift into high gear by owning a recession-resistant AdvantaClean franchise has never been better. As a recognized leader in remediation and restoration services with a national footprint of over 200 franchise locations across the US, and with Home Franchise Concepts as your partner, you and your team will have the backing of a well-established franchisor with a proven track record that is committed to your success. Take that next step and get educated about franchising and how to select a company that is best for you and your family's future. Call (877) 800-2382 or go online to AdvantaClean Franchise and learn more about franchise ownership with an industry-leading restoration franchise. One of our franchise licensing advisors will be happy to answer any questions you have and assist you with evaluating whether franchise ownership is right for you.