How Does a Franchise Work, and is it Better Than Starting a Business Alone?
If you are interested in running your own business, being your own boss, and realizing your own vision of the "American dream", you're not alone. In fact, many people who have an entrepreneurial mindset and who want to take the next step on a career path to a secure economic future are exploring the myriad of benefits that can come with owning their own business. But starting a business from scratch requires a solid business plan and substantial capital, and even with careful planning, there are several challenges to creating a successful business. One increasingly popular alternative to starting a business from ground zero is franchising. According to the International Franchise Association (IFA), franchising remained fairly stable during the COVID pandemic, and most metrics indicate the industry will be back to pre-pandemic levels by the end of 2021. With stability and growth as a platform, let's take a look at how franchises work and address how a successful franchise business model may be better than starting a business on your own.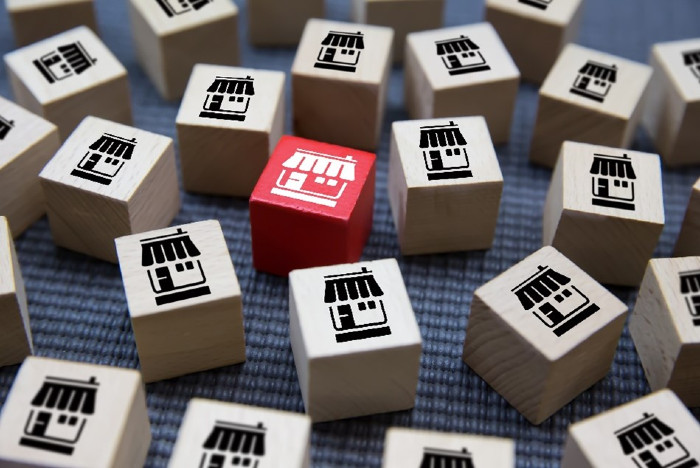 The franchise business model provides the framework for your success.
The right franchise business model helps simplify the process of launching and operating your own business. You'll get the freedom of owning your own business without having to build it from the ground up. A key element in a franchise model is one where the franchisor, or parent company, provides ongoing support in exchange for fees paid by the franchisee. In essence, an entrepreneur can use the name, branding, products, services, and procedures of an established business. This allows the franchise business owner to own a business without starting from scratch- the franchisee gets to take advantage of a turnkey business model that also has minimal startup costs.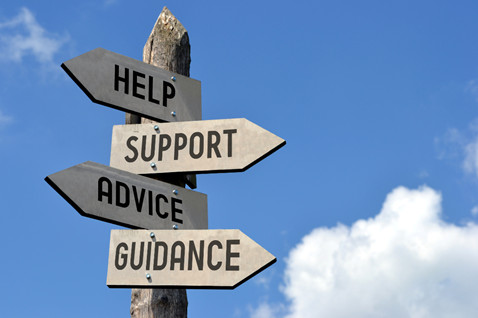 How does the franchisor benefit from this franchise business model?
The franchisor benefits financially when the franchise business owner pays a franchise fee and other ongoing fees throughout the duration of the licensing agreement. Franchise fees typically begin with an initial payment that the franchisee makes to the franchisor when they sign their franchise agreement and become a franchise. While some prospective franchisees equate the payment of the franchise fee with the initial services and support provided by the franchisor, that is usually not the case. The fee is generally a payment for joining the franchise system under the terms of the franchise agreement. Because the franchisee will continually benefit from ongoing branding support, marketing, training, and other important business elements, there will usually be ongoing fees paid by the franchisee as well. These can be royalty payments or marketing fees, and they can be calculated in many ways. In the majority of franchise business models, these fees represent a percentage of either the franchisee's gross or net revenue. This payment, along with its frequency, is disclosed in the franchise disclosure document. While there are various fees the franchisee pays to the franchisor, one of the biggest benefits of purchasing a franchise is that startup costs are typically lower than building a business from the ground up. You also have a better idea of what to expect in terms of costs.
Training and support are key to a successful franchise business model.
There are several areas of support that a franchisor provides to its franchisees. Two of the most important are training and support, which are typically built into the royalty fees that the franchisee pays on an ongoing basis. With most franchises, the franchisor will provide tech support, customer support, marketing materials, and training. This training and support are based upon the franchise's proven systems and methods, which takes out the guesswork and the added expenses for you. One example of superior training and support can be found with AdvantaClean®, a leading name in the remediation and restoration industry, and a trusted brand of Home Franchise Concepts® (HFC), a national leader with more than 25 years of proven franchise experience in the home services industry. AdvantaClean's services include mold removal and remediation, moisture control, air duct or coil cleaning, water, fire and smoke damage and cleanup, and radon removal and sanitizing services. One of the reasons AdvantaClean is so successful within their industry is due, in part, to a rigorous and comprehensive training and support program. From training manuals to headquarters training and on-site training, AdvantaClean ensures all of its franchisees have the support of a national, industry-leading brand with a dedicated home office staff.
How owning a franchise compares to starting a business on your own.
Although there are fees and expenses associated with investing in your own franchise, the list of advantages a franchisee has over someone starting a business alone are quite significant. From product name and brand recognition, ongoing support, training, and proprietary products or processes, to professional and executive leadership, there are an array of advantages franchisees enjoy. In addition, most franchisees are awarded a protected, exclusive franchise territory. This generous territory parameter allows you to focus on marketing to your prospective customers without the challenges of competing with other franchise owners from your same brand. Yes, you will still have a degree of competition from smaller, local businesses, but they likely won't have the power of a national and local area marketing program behind them that can only come from a well established franchisor, such as AdvantaClean and HFC.
Now is the perfect time to explore the benefits of starting your own restoration company.
Now that you know how a successful franchise works, you can consider the numerous benefits that come with owning your own home-based franchise business. Whether you are looking to control your own earning potential, establish a legacy family business, provide yourself with flexible work hours, or all of the above, AdvantaClean is well positioned to provide its franchisees with the support, training, marketing, and leadership that's needed to capitalize on a growing industry, leading to a successful home-based franchise business. The adage that "timing is everything" rings true in many cases, and now really is a great time to explore how owning an AdvantaClean franchise can become the next chapter in you and your family's life. And with Home Franchise Concepts as your partner, you and your team will have the backing of a dynamic, successful parent company that is a leader in the home services franchise industry. Take that next step and get educated about franchising and how to select a company that is best for you and your family's future. Call 1-800-420-5374 or go online to https://franchise.advantaclean.com/ and learn more about franchise ownership with an industry leading restoration franchise. One of our franchise licensing advisors will be happy to answer any questions you have and assist you with evaluating whether franchise ownership is right for you.