Franchising 101: The Basics of Successful Franchising
Striving for new goals that might include enhancing your lifestyle is a motivating way to transition out of the challenging COVID-19 pandemic and pivot to a more meaningful future. And for many people, this includes the desire to start your own business and become the master of your own destiny. If this logic sounds appealing, then welcome to the next chapter in your life - owning your own business. But while owning your own business may sound either too steep a mountain to climb or a dream come true, (or somewhere in-between), it pays to familiarize yourself with the differences between owning a business and owning your own franchise business. If you're new to the idea of owning your own business, and specifically, owning a franchise, it's wise to explore the various fundamentals and aspects involved with each to ensure you have a complete understanding of both the challenges and benefits that both business and franchise ownership can deliver. Here we'll address not only how successful franchising works and how is contrasts with owning a non-franchised business, but also why franchising is such a popular, trend-forward solution for many of today's entrepreneurs.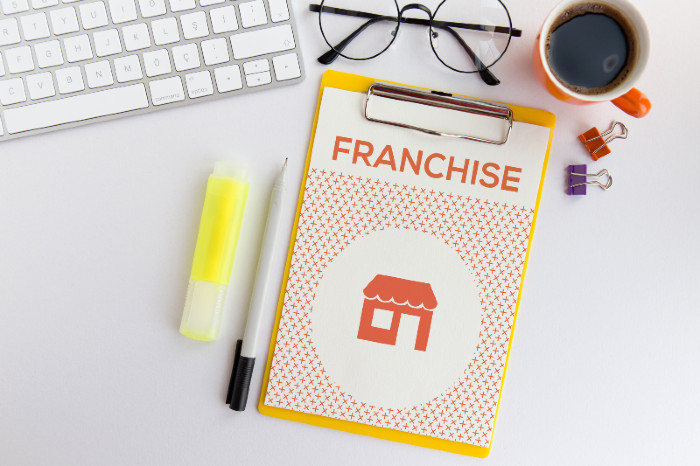 It may cost less to buy a franchise than start your own business so weighing your options is important.
How franchises work and operate.
If you're thinking about buying a franchise, you have a lot to consider; understanding exactly how franchises work is the first step in determining whether it's the right business for you. Startup costs, fees, location and contract terms are just a few of the many aspects of franchise ownership that you'll want to consider before signing on with a major corporation.
Function- Franchises allow an investor or franchisee to operate and profit from a store or brand owned by a larger business. In general, the investor pays a franchise fee and in exchange is given a store, territory, or facility. The franchisor often helps the investor by finding a location, offering training and marketing, and advising the franchisee on management techniques. The franchisee typically pays a percentage of his monthly profits to the corporation.
Benefits- Franchise ownership has a lot of benefits. As a franchise owner, you are your own boss but you receive support that you wouldn't if you were opening an independent business. Franchise owners benefit from nationwide marketing campaigns, a well-known product and from working from a format developed by the corporation that has proven itself successful. You also receive well-researched advice on how to make your franchise business successful.
Considerations- Despite the benefits, there are many considerations to think about before buying a franchise. The biggest consideration is cost. Startup fees for franchises can vary, so before choosing where to invest you'll want to research what you can afford. You will also be required to make royalty payments to the corporation and some companies make franchisees pay advertising fees. You may also have to conform to restrictions regarding the design and appearance of your store, the services or products you provide, operation hours, uniforms, pricing and accounting procedures.
Geography- Some franchisors require businesses to operate within a specific territory. Sometimes this helps reduce competition from other stores, but it may make it difficult for you to open new stores or relocate to an area that could be more profitable.
If you are comfortable with the basic structure of how franchising works, let's take a look into some key features and benefits of franchising, and how franchising differs from owning your own non-franchised business: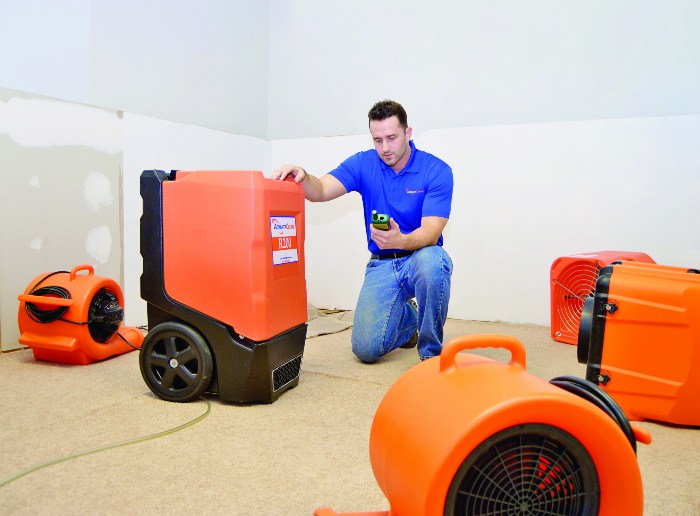 One of the advantages of franchising compared to individual business ownership is that the franchisor provides the training you need to get up and running quickly.
Key differences between owning a franchise and owning a business.
An established track record of success.
One of the key advantages and differentiators in owning a franchise vs. a non-franchised business is the track record of success that a franchise is likely to have. For example, with Home Franchise Concepts (HFC), our AdvantaClean franchise brand has a 25-year track record of providing state-of-the-art light environmental services, including mold removal and remediation, moisture control, air duct or coil cleaning, water damage restoration, and radon mitigation services. A franchise with this successful history means you won't need to "start from scratch" to set your business apart from would-be competitors- HFC and AdvantaClean have already done that!


A strong brand presence.
One of the biggest advantages of franchising compared to individual business owners is that the franchisor likely has a well-established brand identity in the marketplace. Having a strong, well-positioned brand is paramount to attracting both consumers as well as employees compared to starting from ground zero. In addition, the investment and cost in brand creation from the franchisor is considerable, often in the hundreds of thousands of dollars or more, which takes a huge burden off your shoulders. An astute, highly successful marketing executive at the prestigious marketing agency J. Walther Thompson Co. once lamented, "People buy brands, not products." So, it makes sense to partner with a well-brand-established organization rather than try to build your own brand.


Successful training programs.
You'll want and need to ensure you and your employees have the proper training to both sell and service whatever product you're providing to the consumer. Rather than creating your own training curriculum, why not tap into the existing and proven training tools of a seasoned and successful franchise? A good franchise brand, such as HFC's AdvantaClean brand, has training programs designed to bring you up to speed on the most successful methods to run the business. They should also have reference materials to assist you in dealing with whatever comes up while you're running your business. For many who are mulling the decision between owning a business and owning a franchise, this benefit alone can make the difference in choosing which path to take.


Reliable, ongoing operational support.
Another key difference and advantage to owning a franchise are that their organization has staff dedicated to providing ongoing assistance to its franchisees. You're not alone when you're building and running your business, and you can always call on experienced people as a back-stop when you hit a rough spot or want to share new ideas for growing your business.


Marketing assistance.
Marketing, which includes various aspects of advertising, is a key cornerstone to the success of any business. The franchise company you choose should provide robust marketing assistance to provide you with proven tools and strategies for attracting and retaining customers. Usually, the staff helps you develop the actual marketing plans and budgets for your grand opening as well as your ongoing efforts to market your business effectively.


Risk avoidance.
One of the key considerations and deterrents to starting and owning a business is the inherent risk associated with a start-up. The biggest reason to buy a franchise is that it will help you avoid much of the risk of starting a new business from the ground up. Make no mistake--you have to do your due diligence, but if you do, you can determine with a fair amount of certainty what will happen if you become a new franchisee.
As you can see, there is a myriad of considerations and reasons to explore why owning your own franchise might be in your future, especially when compared to simply starting your own business. As we get closer to starting the new year, be sure you are ready to take advantage of the unique opportunities that owning a home-based franchise has to offer.
Call (877) 800-2382 today or request more information and learn more about franchise ownership with an industry-leading restoration franchise. One of our franchise licensing advisors will be happy to answer any questions you have and assist you with evaluating whether franchise ownership is right for you.