Five Elements of a Strong Franchise System
While the thought of being your own boss, controlling your own destiny, and achieving a slice of the American dream through business ownership is an attractive prospect for most people, many of us are not quite sure how or where to begin. One path to owning your own business is to invest in a franchise. Acquiring a franchise can be less expensive and a more efficient way to start and own your own business. So if you've decided to explore the benefits of owning a franchise, it only makes sense to be measured and diligent in identifying those opportunities that meet certain criteria. After all, if you're prepared to invest thousands of dollars or more to acquire a business or franchise, it only makes sense to ensure you have all of the key elements in place before committing yourself. With this objective in mind, here are 5 important elements to look for in a strong franchise system: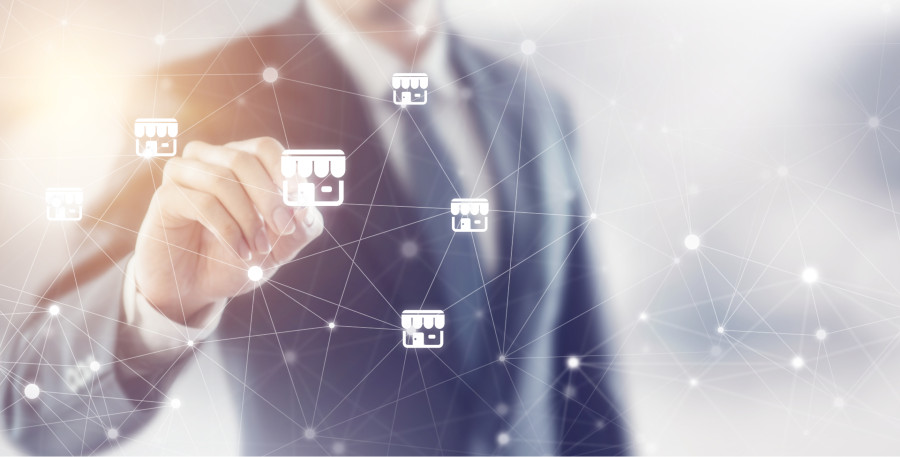 Before investing, you'll want to explore the benefits of owning a franchise business to ensure that it is the right fit for you.
A track record of success.

Whether you're investing in stocks or looking to invest in a new business- it makes sense to ensure there is a reasonable history of success, so you can have confidence in achieving your goals. Typically, a strong franchise system is one that has been established for 5+ years. Generally, this is enough time to ensure that several key aspects of the franchise operation have been addressed, such as marketing, c-level leadership, training programs, etc. With AdvantaClean®, a trusted brand of Home Franchise Concepts® (HFC), you have the backing of a national leader with more than 25 years of proven experience in remediation and restoration services that include mold removal and remediation, moisture control, air duct or coil cleaning, water, fire and smoke damage and cleanup, and radon removal and sanitizing services. Plus, our national footprint of over 200 franchise locations across the US means we have a national presence and well-established brand identity-two important elements to consider when looking to own your own business. We even have the distinction of continuously being ranked on Entrepreneur's "Franchise 500®" list, and our list of accolades keeps growing!



Strong, experienced leadership.

Since with most franchise opportunities you don't need to have prior experience in a specific field or industry, it's extremely important that the franchise system you select has a seasoned team in at least two areas. The first area concerns direct experience for the industry that the franchise is being offered in, ideally in various roles such as sales/marketing, operations, product development, etc., so that you can receive experienced guidance in all facets of the franchise system. The second area requires that leaders have direct experience in growing and leading a franchise system. This includes more general franchise experience because growing and managing a franchise-type business requires a unique set of business skills and background that is quite different from traditional business. Fortunately, between AdvantaClean and parent company, HFC, you are covered well in both of these areas. That's because AdvantaClean is driven by true industry experts dedicated to providing vital restoration services out of a genuine desire to help people rebuild their lives after devastating hurricane and flood disasters. And our overall growth and development are fueled by franchise experts who have proven experience in franchise expansion. In fact, AdvantaClean has been ranked by Entrepreneur Magazine as a Fastest-Growing Franchise and as a Top Low-Cost Franchise.



Effective onboarding, training, and field support.

You can't overemphasize the importance of training and support when evaluating the ideal franchise opportunity. Excellent initial training, or onboarding, is important because this is what enables you, the franchisee, to quickly and effectively get your business up and running, while ongoing training, coaching, and support propels you forward to continually improve your skills and optimize the business. Strong franchisors focus their training and coaching on these critical areas: building the business (sales, marketing, networking, etc.), staffing/hiring, and business systems /operations. Additionally, a successful franchisor also fosters a culture of teamwork, experience sharing, and learning between franchisees, such as yourself. Much of this is realized via annual conferences, where learning and shared ideas/experiences are easily exchanged.

Strong franchisors focus their training and coaching on these critical areas that are key to a franchisee's success.



A culture built on success…one franchise at a time.

At AdvantaClean, our success is based upon your success. One reason we continue to lead as top franchisors stems from a strong culture of shared success and our commitment to helping each other succeed. We don't just talk the talk about franchisee support- we walk the walk. Our hands-on, "been there before" approach to franchising is reflected through the entire AdvantaClean family. Our culture focuses on individual owners, nurturing their businesses, and offering support that's catered to their specific needs and challenges. AdvantaClean's overarching goal is simple: to set you on a path for success by teaching, helping, and enabling you to thrive in a $210 billion industry. One shining example of how AdvantaClean supports its franchisees is our call center. From scheduling appointments to answering questions and explaining the service lines, the call center is the perfect franchisee resource to launch your business and keep it running in overdrive. Our call center's success demonstrates how vital every franchisee and every customer are. As an example, one of the key advantages of franchising with AdvantaClean is that the call center is open 24/7 to field inquiries from customers and to help you maintain your business.



What franchisees have to say.

This is perhaps the most important factor in evaluating a franchise system. If the majority of existing franchisees are happy and successful, meaning they are meeting and/or exceeding their lifestyle and financial goals, then it's a reasonable assumption that many of the other elements we've covered are in place and working well too. At AdvantaClean, we take great pride in what our franchisees say about their business ownership experience. Every day we hear one success story after another, such as, "I did a lot of research before I made the decision to go with AdvantaClean. I looked at probably 15 different concepts, and AdvantaClean was at the top of my list. I liked the return on investment, I liked the growth potential, and in speaking with other franchisees, I learned that this was something I could do really well." Another AdvantaClean franchisee adds, "AdvantaClean has a great business model, it's been around for a long time, and there's a culture of integrity, caring, and professionalism that is unparalleled in the restoration industry. The support is fantastic, and the training is great, but it's also ongoing."
Now is your time to make it happen!
There's no better time than right now to start your new business as an AdvantaClean franchise business owner. With Home Franchise Concepts as your partner, you and your team will have the backing of a dynamic, successful parent company that is highly regarded, and one that's consistently on the Forbes list of "best places to work". So don't wait a minute longer! Now's the time to get educated about franchising and select a company that is best for you and your family's future.
Call (877) 800-2382 today or request more information and learn more about franchise ownership with an industry-leading restoration franchise. One of our franchise licensing advisors will be happy to answer any questions you have and assist you with evaluating whether franchise ownership is right for you.