Facts about Mold and How it's Influencing the Home Restoration Industry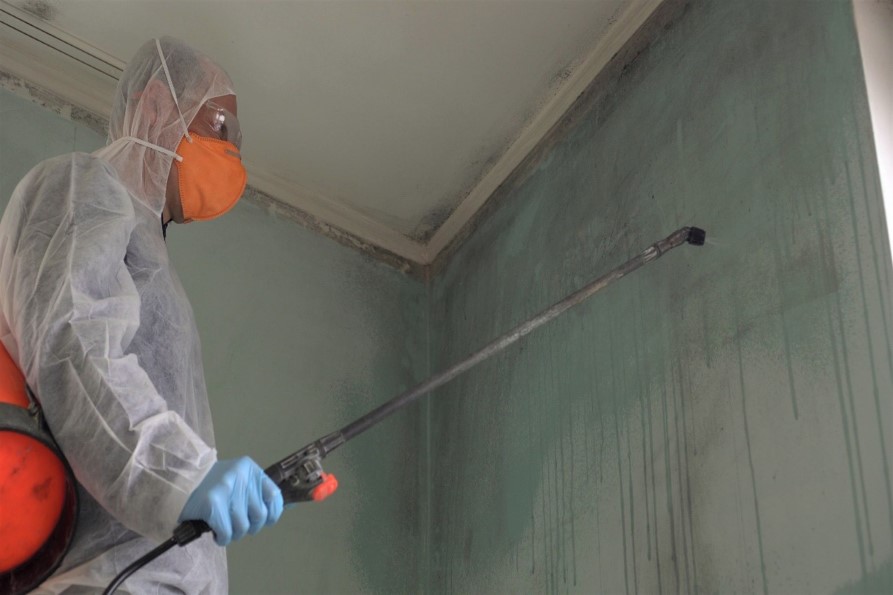 Right now, across the country, thousands of people are dealing with, or putting off dealing with, water leaks. It might be a drip from the ceiling because the roof needs to be repaired or replaced, or a leak from an improperly sealed window where the rain always finds a way in. Maybe it's a broken pipe or cracked water heater in the basement. And if they have a water problem, chances are they have a mold problem.
One of the main facts about mold that most people know is that mold grows easily in places where there's a lot of moisture. And it grows quickly, as quickly as 24 to 48 hours if it has something to feed on. Some of the materials commonly found in homes, like wood, paper, and fibers, are among the easiest for it to digest. Mold can also grow in dust, paints, wallpaper, insulation, drywall, carpet, fabric, and upholstery.
All Houses are at Risk for Mold
When describing something as "moldy," people sometimes add on the word "old," as in "moldy, old house." But actually, newer homes may be even more likely to have mold problems than older ones. Since the 1970s, when builders began constructing homes in accordance with new energy-efficient standards, the number of homeowners seeking mold remediation help has grown significantly. Building airtight structures creates the right conditions for mold. (A little-known mold fact: It doesn't need any light to grow.)
Myths about Mold
Some of the mold facts that people think they know are actually myths. For instance, many people believe that they if they have cleaned up the visible mold growth, they've taken care of the problem. Sometimes, the mold in a home is hidden in places. Favorite hiding spots include: under the insulation in the attic, between sheets of drywall, or between the ceiling of a finished basement and the floor above it.
Many people believe that spraying mold with a bleach solution will kill it. But with porous surfaces like wood or drywall, the mold most likely extends deep into the material. While spraying it with bleach may kill the surface mold you can see, it will quickly grow back. And applying bleach could actually make the problem worse. Since bleach is mostly water, the moisture provides more of the ideal condition for mold to grow.
Another fact about mold that a lot of people get wrong: Painting over mold will not kill it. The paint will just peel, chip, or bubble in the spot, all signs that the mold is still growing underneath.
Mold Removal vs. Mold Remediation
While some people use the terms "mold removal" and "mold remediation" interchangeably, professionals know true mold removal is impossible. Microscopic, airborne mold spores occur naturally in the environment. And they can feed on any organic (carbon-containing) substance, including the oil from your skin that's left behind when you touch something. This means that mold can never be 100% removed. Instead, it can be remediated, a process where the spores are cleaned up and mold levels reduced to the point where they are no longer harmful to the building or the people who live there.
Mold Remediation Statistics and Profit Potential
Mold statistics show that an estimated 70% of homes in the U.S. currently have a mold problem. If it's treated improperly or left untreated for too long, it will only get worse. That's why more and more homeowners are turning to professionals to take care of the mold. Home improvement website House Logic estimates that, depending on the size of their house, a homeowner can expect to pay between $2,000 and $6,000 dollars for a professional to remove mold that's spread through the ducts, walls, crawl space, and attic. According to IBISWorld, a global market research company, the mold remediation industry is valued at $210 billion.
Savvy investors recognize the appeal of opening a mold remediation business in the current market. While the startup costs (including certifications and equipment) can be high, there is the potential for large profits down the road. AdvantaClean franchisees with one territory see average sales of $287k annually while those with two territories see average sales of $576k annually. Refer to the Franchise Disclosure Document for full details. There's no better time to get involved than right now.
Join the AdvantaClean Team
Now that you know some real facts about mold and how profitable a mold remediation business can potentially be, you may want to consider purchasing an AdvantaClean franchise. By purchasing a franchise with a company that has already established a name for itself in the mold remediation business, you'll gain a competitive edge. Our proven formula will help you get up and running as soon as possible, providing support with everything from training and operations to marketing.
Get started today by requesting more information to learn all about the benefits of owning part of an industry-leading restoration franchise.