The Disaster Restoration Industry & Climate Change: 4 Factors Driving Demand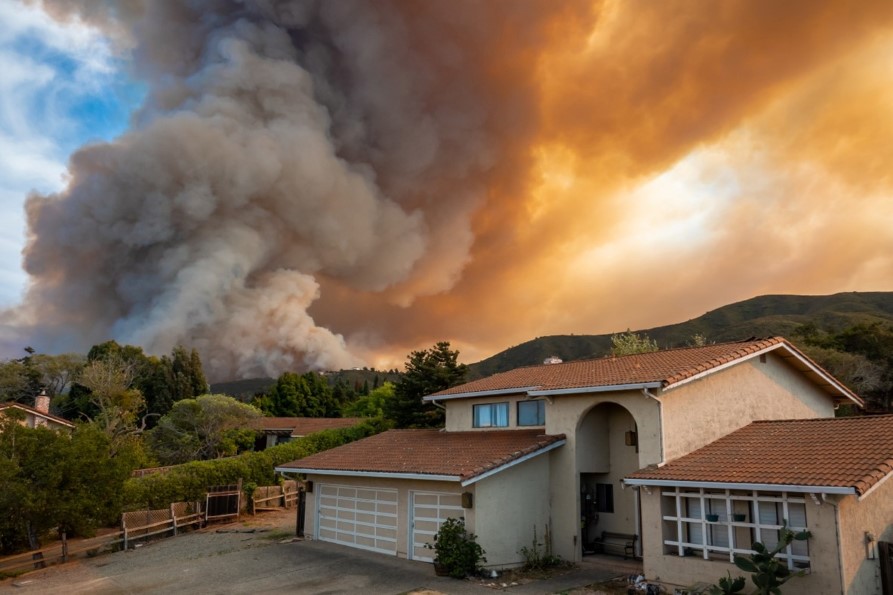 On December 10, 2021, a powerful storm system tore a path across the U.S., spawning multiple tornados that killed dozens of people in Arkansas, Illinois, Kentucky, Missouri, Mississippi and Tennessee. Tornados in general are less common this time of year; tornados that are this strong and spend as long on the ground as these did are practically unheard of, according to meteorologists. Federal Emergency Management Agency (FEMA) Administrator Deanne Criswell says this may be a sign of what's to come, the "new normal" in an era of climate change.
The Effects of Climate Change
According to the annual State of the Global Climate report issued by the United Nation's World Meteorological Organization (WMO), based on temperatures from January through September,
2021 is on track to be one of the hottest seven years in history, all of which have been recorded since 2014. In the U.S., climate change and the damage done by related weather events have fueled the demand for services provided by the disaster restoration industry.
Here's a look at four factors driving that demand:
Stronger and more frequent hurricanes. Besides the increase in the frequency of tornadoes in the past decade, the country has also seen more frequent and much stronger hurricanes. The 2020 hurricane season broke records, both in the number and severity of storms. Severe tropical weather has begun forming earlier in the year. Hurricane season typically spans June through December, but in 2020, the National Hurricane Center issued its first tropical weather forecast on May 15. As a result, starting in 2021, the National Oceanic and Atmospheric Administration (NOAA) changed its definition of the "average" hurricane season as one with 14 named storms and seven hurricanes, three of which are expected to be major hurricanes. This is based on the increased numbers and strengths of hurricanes from 1991 through 2020.
Rising sea levels. According to the Environmental Protection Agency, global sea levels rose an average of 0.06 inches a year from 1880 to 2013. Since then, they have risen by about 0.13 inches a year, or twice as fast as before. Scientists predict that storm surges and high tides will combine with sea level rise to increase flooding in many coastal regions of the U.S.
Larger and longer-lasting wildfires. The increase in both the number and severity of wildfires in the Western U.S. is blamed on factors linked to climate change, including rising temperatures and drought conditions. The Dixie fire, the largest single wildfire on record in California, is just one example of this trend. It started burning in July 2021 and by October had burned more than 900,000 acres.
More people moving to high-risk areas. The natural disasters that are the most devastating are the ones measured in terms of lives lost and property destroyed. A hurricane that hits an uninhabited island cannot compare with one that slams a heavily populated beach community. As storms become more frequent, they are more likely to impact densely populated places, especially since populations are increasing in storm-prone areas.
For instance, coastal communities are booming as more people seek out waterfront property. In Florida alone, more than a million homes sit within four feet of the local high tide line.
Also, in the past few decades, there's been a huge increase in development in high-fire-risk areas of California, Arizona and Washington as more people build cabins and vacation homes in the middle of forests and remote wildlands. Experts believe there are about 2 million homes at direct risk of wildfire in the Western U.S.
Impact on the Disaster Restoration Industry
Soot, ash and water damage are left behind in a home ravaged by a fire. Flood waters trigger not only immediate damage but later, mold problems. Homeowners faced with severe damage like this need the help of a professional. As a result, the disaster recovery industry is now a $200 billion industry. As climate change boosts the frequency and destructiveness of natural disasters, the disaster restoration industry is only expected to expand.
The AdvantaClean Advantage
AdvantaClean, a leader in the disaster recovery industry, was founded in 1994 in Florida after a major hurricane. We take pride in helping our local communities recover after disaster strikes. We provide 24/7 emergency response, often arriving on the scene before the insurance adjuster. From drying out homes from floods to boarding up broken windows and cleaning up fire and smoke damage, we are a full-service company. We are also a mold remediation franchise, helping to deal with the mold and mildew problems left behind after the floodwaters are gone.
What sets us apart from other companies in the disaster restoration industry is that we offer more than disaster response. We also offer preventative and maintenance services, widening our customer base (and our potential income streams) to include those people whose homes haven't been damaged by fire or flood. These services include air duct and dryer duct cleaning, basement waterproofing, moisture control, radon testing and sanitizing.
Get Started Today
If you'd like to find out more about owning an AdvantaClean franchise, fill out this form and one of our franchise consultants will be in touch to answer your questions.