Steps to Buying a Franchise: The Process in 6 Simple Steps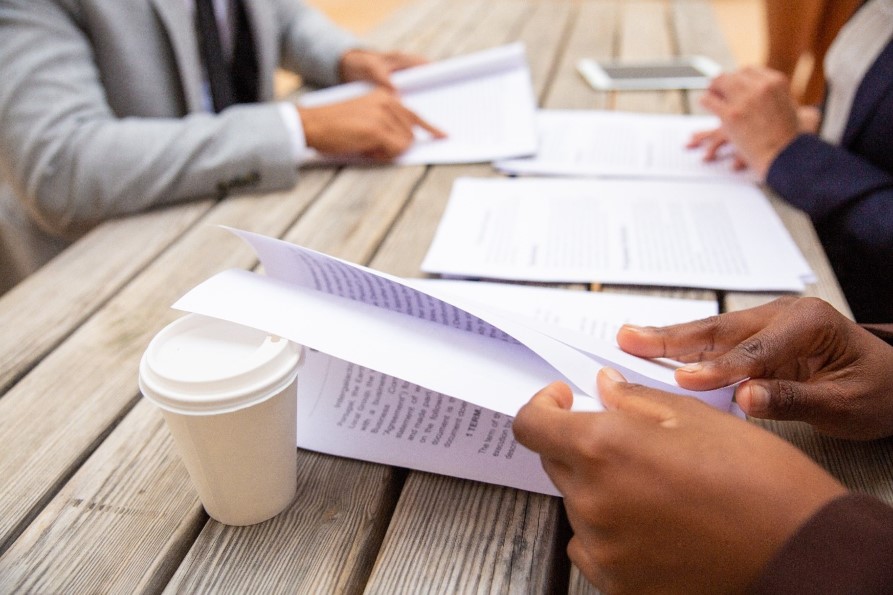 Many new entrepreneurs opt for the ease of franchising, as opposed to the uncertainties that come with building a business from scratch.
With a franchise, you instantly becoming part of a well-known, successful brand, and are handed a playbook to follow to duplicate that success.
But if you are new to franchising the process of finding the right one may seem daunting. It doesn't have to be, provided you follow these 6 simple steps to buying a franchise.
1. Research the Market
The business you start should be one the community needs. You may have always wanted to own a pizza parlor, but if your town is already served by a few national chains, and a handful of mom-and-pop operations, it may be hard to attract customers. Before you decide what kind of franchise to buy, look for a niche in the market that is unfilled, and find a franchise that will fill it.
2. Narrow Your Choices
Once you've decided the type of franchise to buy, compare apples to apples. You may be surprised to find out how franchises in the same industry differ from one another. One business may have lower startup costs, while another may offer more extensive training and support. Does the franchisee get any input into how things are done, or must they strictly adhere to company policies? You'll want to talk with existing franchisees and get their thoughts on their experiences with the company.
3. Run the Numbers
You need to get an idea of what it's going to cost, and how you plan to pay for it. The franchise fee is only one of several costs associated with running a franchise. Most franchisors list basic costs on their websites, or you can find them as part of the annual Entrepreneur Franchise 500 listing.
Most companies want their franchisees to have a certain net worth as well as a specific amount of cash on hand so you need to make sure you fit this profile. If you'll need to secure financing for this deal, you need to ask what type of financing the franchisee offers.
4. Contact Potential Franchisors
Once you've narrowed your choices to one or two options, contact those franchises and fill out an application. It won't obligate you to anything, but it gives the franchisors a chance to screen for candidates who aren't a good fit. Meanwhile, you'll review their Franchise Discloser Documents and see exactly what rules you'll need to follow as well as the fees you'll need to pay as part of their franchise system.
5. Attend A Discovery Day
At this point, you'll be able to attend what most franchisors call their "Discovery Day," a chance to meet with the company's owners as well as talk with other franchisees. This is a great opportunity to see if your values align with theirs, and how straightforward they are when answering your questions.
6. Review the Franchise Agreement
The last step before you sign is to carefully review the Franchise Agreement, the contract between you and the franchisor. It should spell out everything you've been promised by the franchisor, and make it clear what they expect from you.
The AdvantaClean Advantage
Now that you know the steps to buying a franchise, consider buying one in the home restoration industry.
While many businesses in this industry simply deal with cleaning up the damage and making repairs after an emergency, AdvantaClean is a different type of home restoration company. We have eight distinct services lines, which means eight revenue streams for our franchisees. Besides offering fire and water damage restoration, we offer mold testing, removal, and remediation, radon testing and mitigation, air duct and driver vent cleaning, moisture and humidity control, natural disaster response, and sanitization services to combat COVID-19 and other viruses.
No Experience Necessary
You don't need experience in home restoration to own an AdvantaClean franchise. Our comprehensive training program will teach you everything you need to know about running the business and performing all the services. And once you are in business, we have a support team in place to answer questions or help with problems that may arise.
Request More Information Today
If you think you may be interested in owning an industry leading home restoration franchise , request more information about AdvantaClean today. One of our franchise consultants will be in touch to answer your questions about our business model and franchising in general, so you can follow the steps to buying a franchise with us.