ServiceMaster Franchise vs. AdvantaClean Franchise: Which is Best?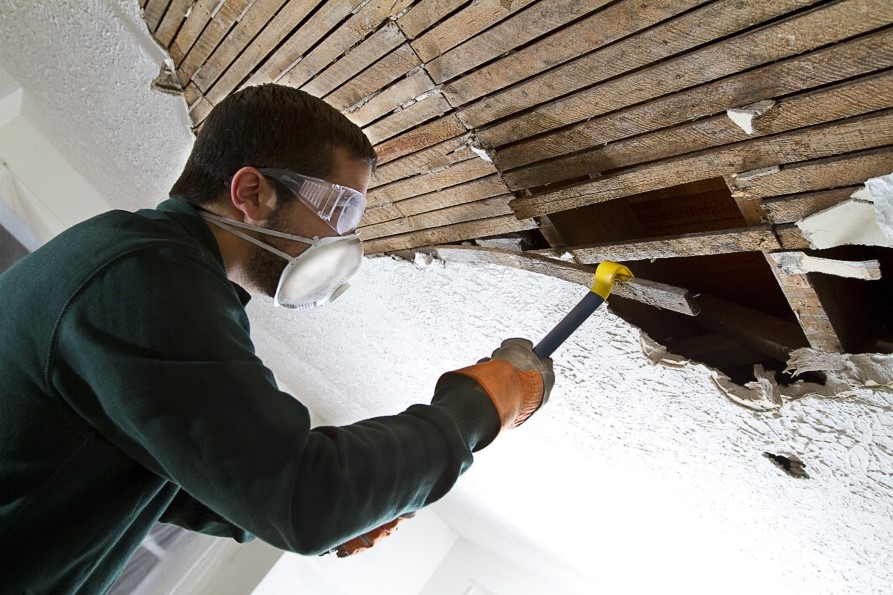 Thinking about buying a restoration franchise? Here's how ServiceMaster Clean Franchise stacks up to its competition regarding franchise fees, training, and support.
WHAT'S IN A NAME WITH SERVICEMASTER
ServiceMaster Clean and Restore franchises offer janitorial, floor care, disaster restoration, and rebuilding services. The ServiceMaster brand family also includes Two Men and a Truck, Merry Maids, AmeriSpec Inspection Services, Furniture Medic, and American Home Shield.
Franchising since 1952, ServiceMaster currently has 4,975 units in operation globally. The initial franchise fee to own a ServiceMaster franchise is between $32,500 and $72,500, with total initial investment ranging between $81,320 and $303,810. Ongoing royalty fees will range between 4%-10%.
Billing itself as one of America's first franchise companies, ServiceMaster aims to be a world-class franchisor across both residential and commercial service categories. ServiceMaster specializes in cleaning medical facilities ranging from hospital surgical rooms to local critical care centers.
ServiceMaster franchises promise a flexible ownership schedule, but in many cases, the brand either charges extra or prompts franchisees to outsource certain things like extra training and ongoing marketing support. For a 7% monthly revenue cut, some franchisees may find the system lacking.
There are advantages and drawbacks to partnering with such a large company — a lot of it boils down to personal preference and goals and what you hope to get out of a franchising relationship. If you prioritize a supportive partnership with a dynamic company culture, there are alternatives to the ServiceMaster franchise.
THE ADVANTAGE WITH ADVANTACLEAN
AdvantaClean is the leading restoration franchise in a $210 billion industry, with a business model designed to support multiple revenue streams for franchise owners that provide customers with regular, scheduled work, covering everything from air duct cleaning to fire/smoke damage repairs, moisture control services, mold remediation, and sanitizing services.
The initial franchise fee to own an AdvantaClean franchise is $19,950 with total initial investment ranging between $166,180 and $260,100. Ongoing royalty fees will range between 5%-9%. For the cost of your investment, AdvantaClean offers its franchisees a powerful support system designed to meet each owner's specific needs and empower them to reach the top of their potential in the restoration and repair business.
Ongoing support is found through a state-of-the-art customer call center that assists customers and franchisees alike, a highly trained operations team with years of industry experience, and a world-class marketing department that works behind the scenes to uphold a winning brand reputation and an influx of customers. AdvantaClean believes in transparency, collaboration, commitment, and caring, which combine to form a foundation that prioritizes franchisees, customers, and the communities our businesses serve.
AdvantaClean franchisees benefit from operating under our parent company, Home Franchise Concepts (HFC), with over 29 years in the franchising industry. Our family of brands include other essential home service businesses including, Budget Blinds, Tailored Living, Concrete Craft, Kitchen Tune-Up, Bath Tune-Up, and most recently Two Maids & A Mop, and Aussie Pet Mobile, inclusive of over 3,500 franchised territories in the U.S., Canada, and Mexico. This brand family seizes every opportunity to tackle a range of homeowner needs while supporting franchise owners with the best tools in the industry.
With 30 years of franchising experience and nearly 200 locations across the country are a testament to AdvantaClean's unique approach to franchising: a commitment to supporting franchise owners starting from day one and on through the years, providing cutting-edge tools, marketing insights, and a low-overhead, high profit margin business model.
To learn more about what sets AdvantaClean above the competition, get started today.