Restoration Industry Outlook in 2023: Is It A Profitable Business?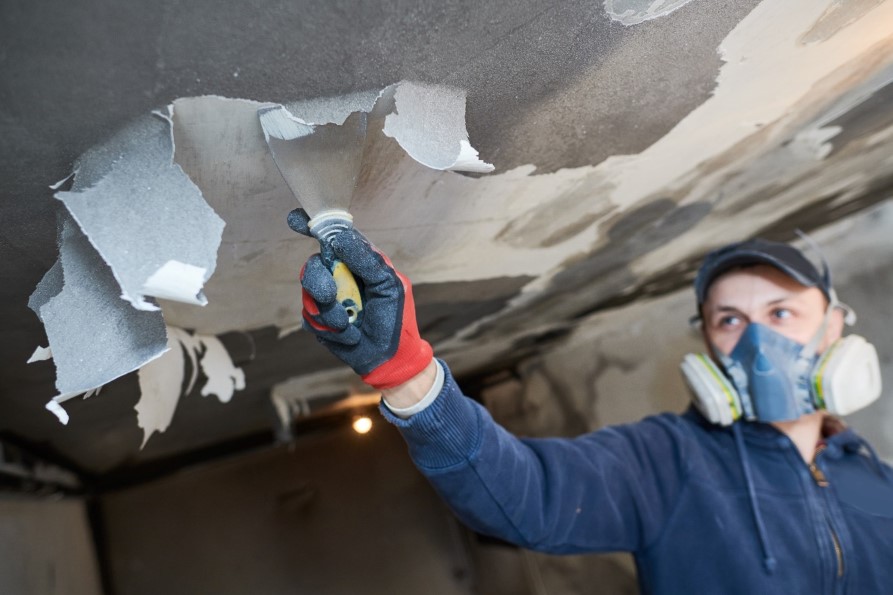 If you're thinking about buying a restoration industry franchise, know there is a good outlook for the industry. However, in order to be competitive in 2023, you need to make sure you're aware of the direction the industry is heading. Currently, the market is worth $210 billion dollars and is considered recession proof.
Be sure to understand, too, that while it's good for business to be busy, a large responsibility of restoration business owners is to help those in need return to normalcy after a disaster.
According to research done by NASA, since the 1980s, there have been more frequent – and stronger – tropical storms and hurricanes. Many scientists believe it's the result of climate change.
Wildfires are also on the rise. According to the National Interagency Fire Center (NIFC) statistics show that as of September 2022, more than 50,000 fires have burned over six million acres nationwide.
And while we hope these natural disasters never happen, it's always important to have reputable professionals ready and able to help. Learn more about the projected restoration industry trends and how a franchise opportunity, like AdvantaClean, could be a great way to run a business that's not only successful but also helpful.
EMBRACING THE LATEST TECHNOLOGY
As technology continues to evolve, restoration businesses will need to keep up with what's available to better serve their customers. For instance, three-dimensional cameras give restoration professionals the capability to capture accurate, remote site scans of damaged properties. These scans can be used to assist adjusters, property managers, and individuals during the claims process.
A wide variety of software and applications have been developed to aid in many aspects of the job including estimating the extent of the work, communications with the team and the clients, and moisture mapping—a visual outline of the parts of the building affected by water damage. If you don't stay on top of the technical advances in the industry, you may lose out to your competitors.
MAINTAINING A WELL-TRAINED LABOR FORCE
In the past, when the building industry was in a slump, some construction companies started offering restoration services despite having no training or experience. In today's marketplace, that won't cut it. All restoration professionals need to be trained in the proper techniques to locate and repair damage. Having certification from the Institute of Inspection Cleaning and Restoration only helps.
Outside of initial training and certification, you want to provide employees with ongoing training, as well as opportunities for growth. Working to retain your workers will save you in the long run, considering recruitment efforts can be expensive.
UNDERSTANDING THE IMPORTANCE OF CONTENTS RESTORATION
While structural damage to one's house is upsetting and costly to repair, most people aren't attached to the physical structure itself. What really matters to people are the personal possessions with sentimental value: family photos, grandma's dishes, their children's art projects. If you want to completely satisfy your customers, offer contents restoration along with your other services.
GOING GREEN
Consumers are much more aware about the effects of hazardous chemicals, both on their health and on the environment. Customers may very well ask what chemicals are being used, and how safe they are. Stay ahead of the curve by using the most environmentally friendly, yet effective, chemicals you can find. Be sure to advertise your use of green materials as it can be a great selling point for consumers.
HOW COVID HAS SHAPED THE INDUSTRY
Technicians take extra precautions because of COVID. Masks and protective gear are just the start. All techs must thoroughly clean and sanitize equipment between jobs. Some restoration companies, like AdvantaClean, have even started offering sanitization services for home and business owners who want to make sure their surroundings are disinfected according to CDC protocols. Providing this service is not only relevant to the current times, but also gives our franchisees an opportunity to expand their business while helping customers feel safe at the same time.
THE ADVANTACLEAN ADVANTAGE
Sanitization services are just one of the several revenue streams AdvantaClean franchises offer their customers in addition to water and fire restoration services. We also provide mold testing and remediation, radon testing, mitigation air duct and dryer vent cleaning, and moisture control. These additional services make us more than an emergency restoration company. Our diversification helps us standout in a multi-billion dollar industry. If you are interested in learning more about our restoration industry franchise, fill out this form, and one of our representatives will be in touch.