Restoration Franchise Opportunity: 4 Things to Consider Before Buying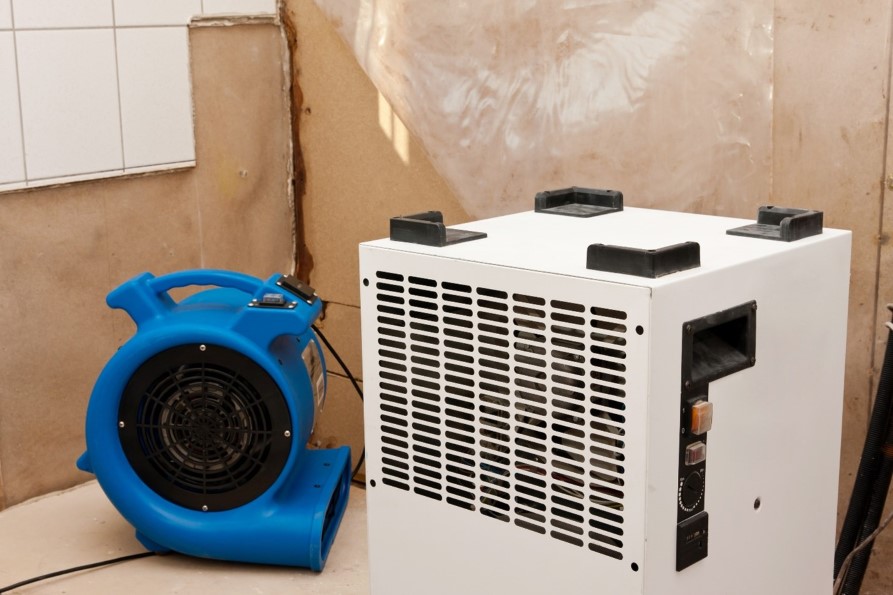 Most people don't think about the restoration industry until disaster strikes. But when their homes or offices are damaged by fire or flood, our services become invaluable. The demand for restoration services is on the rise due to a number of factors, including the worsening severity of storms and larger, more frequent wildfires. IBISWorld values the restoration industry at more than $210 billion.
Investors are drawn to the growing industry and the profit potential it represents. If you're looking to make money by buying a restoration franchise, be sure to do your research first.
You should consider these four things before investing in a restoration franchise opportunity.
1.What Will It Cost to Get Started?
The costs of opening a home services franchise are generally lower than retail franchises, requiring a brick-and-mortar location. With a restoration franchise, your major upfront costs will be equipment and vehicles. You can own an AdvantaClean franchise for startup costs ranging from $166,930-$258,450. Our initial franchise fee is $19,950. Qualified candidates need a net worth of at least $300,000 and a minimum liquidity of $126,930.
AdvantaClean offers in-house financing to qualified candidates to assist in the franchise fee, as well as a 15% discount to qualified veterans. We also have relationships with third-party vendors who offer financing to cover the franchise fee, startup costs, equipment, inventory, accounts receivable and payroll. Please note, all financing is subject to final approval and is not guaranteed.
2. What Will Make Your Franchise Stand Out?
With the demand for home restoration services rising, the market has become very crowded. For your business to be successful, you need to find a way to separate yourself from the competition. According to a 2022 report by Cleanfax, a publication for cleaning and restoration professions, experience and reputation is what makes a restoration company stand out. And 97% of companies rely on referrals from previous customers as their main source of lead generation.
In other words, to be successful, you need to be associated with a recognized, trusted brand. In business for over 25 years, AdvantaClean is a leader in this industry. We are backed by our parent company Home Franchise Concepts (HFC). This powerhouse has been in the franchising business for more than 30 years, and is a subsidiary of JM Family Enterprises, Inc., with $18B in annual revenue and 50 years in business! .
We make customer service a priority, with the goal of exceeding their expectations, and satisfied customers gladly refer us to their friends and neighbors.
3. What Support Will You Get from the Franchisor?
Most new franchisees come into the restoration industry with little to no experience. It's up to the franchisor to teach them how to do the job properly. Before you invest in a restoration franchise opportunity, you need to check out the company's training program. Will you learn what you need to know before you open for business? And after you're open, will you be on your own, or will you be able to call on the franchisor for help?
All new AdvantaClean franchisees undergo a rigorous training program that includes a combination of classroom instruction as well as two weeks of hands-on training at our Experience Center in Dallas. You'll learn how to perform all our key services, as well as the best business practices for running your franchise.
After you've opened for business, our continued support includes our 24/7 call center. Our customer service operators answer questions and schedule appointments, turning leads into sales. This allows you to spend more time focusing on the work.
4. What Services Will You Offer?
The most common services performed by restoration companies are water and fire restoration and mold remediation. According to the Cleanfax report, 97% of the companies surveyed offer water damage restoration; 92% offer mold remediation; and 86% offer fire and smoke restoration.
To stand out, you need to offer services your competitors don't.
For instance, only 42% of companies surveyed offer duct cleaning services. And while almost all of those surveyed offer mold remediation, only about 54% offer mold assessment services.
The AdvantaClean Advantage
AdvantaClean stands out from the crowded field by the sheer fact we are so much more than just a restoration company. If you're in the business to only respond to emergencies, when there are no emergencies, you have no business. Unlike some of our competitors, we strive to build repeat customers by offering multiple service lines, including water and fire remediation and restoration, mold assessment and remediation, radon testing and remediation, air duct cleaning, dryer vent cleaning, moisture control, and sanitization services.
Each service line translates to an additional revenue stream for your business.
Own Your Own AdvantaClean
If you'd like to find out more about owning an industry leading restoration franchise, request more franchise info today. One of our franchise advisors will be in touch to answer your questions so you can find out if this restoration franchise opportunity is right for you.