Remediation Franchise Profitability vs. Starting Your Own Business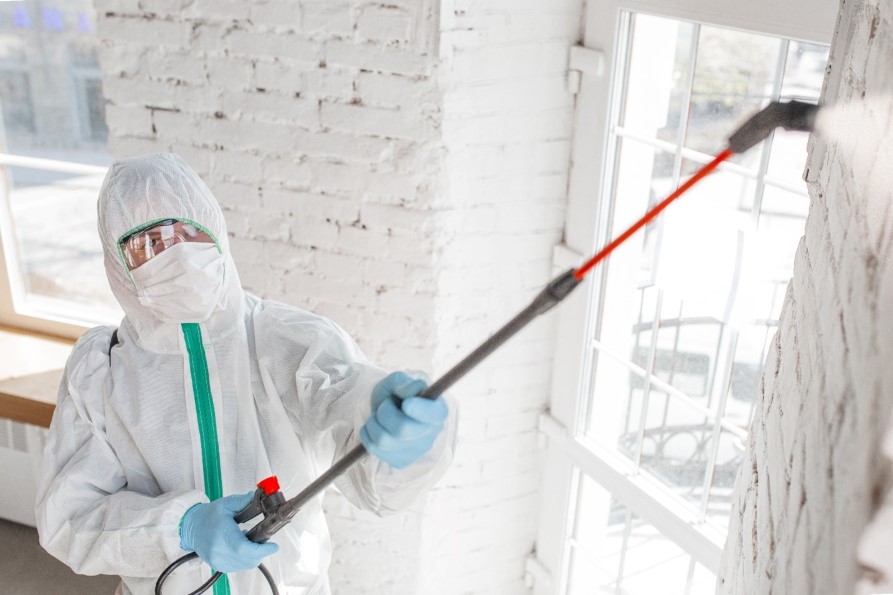 Homeowners have begun to take mold seriously. They know that a mold infestation can lead to costly structural repairs on their homes, and worse, it can cause their loved ones to suffer severe allergic reactions or respiratory issues. And, if they're smart, they know it will require more than a bleach solution in a spray bottle to fix the problem.
Because of this, the market for mold remediation services has begun growing rapidly. If you're thinking about starting a mold remediation business to claim a share of this profitable industry, there are a few things you need to consider first.
Mold is Everywhere
Mold is found in virtually every home, but not all mold is created equal. It's often found in grout between bathroom tiles, where it can be treated with a simple bleach spray by the homeowner as needed. But it's also found in bathroom ceilings, fiberglass insulation, attics and crawl spaces, under the kitchen sink — anywhere you might find moisture. These types of hidden mold can be more insidious and can cause health problems in some people.
It's a known problem in damper parts of the country, like the rainy Northwest or the humid South, but in reality, mold is an issue in dry parts of the country too.
Mold Remediation: Tougher Than It Looks
Mold is not the main problem. It's only a symptom of the problem. Treating mold without figuring out what caused it will only lead to it reoccurring. You need to be a detective to uncover the source, and you have to have some idea of what to look for. Sometimes it might be as simple as a leaking pipe under the kitchen sink. Or it could be the slope of the landscaping is pushing water toward the house.
Mold Remediation Requires Extensive Training, Possibly Licensing
A lot of people who want to get into this business don't realize you need specific training to do the job properly and to even understand what the job is. For instance, mold remediation professionals don't kill mold, they remove it. They know they have to dry out the moisture that caused the mold, or the mold will simply come back. And they know they have to get rid of the mold before drying out the structure, or they'll risk spreading the mold spores and making the problem worse.
These are just some of the basics of what you can learn if you're properly trained to perform mold remediation. Learning to do this job right takes extensive, and sometimes expensive, training for you and your employees.
If you live in one of the states that requires mold remediation professionals to be licensed, you may need to invest in additional training on top of paying licensing fees.
You'll Need to Gain Consumer Trust
Unfortunately, there are fly-by-night businesses out there that offer to remove mold at a low cost, then only bleach away or paint over the visible evidence without addressing the underlying cause. As a new business owner, you'll need to convince homeowners that you know how to properly eliminate the mold in their homes and that the service is worth what you're charging.
Benefits of Buying a Mold Remediation Franchise
You can avoid a lot of these issues by franchising with a well-established company like AdvantaClean, instead of starting a business from scratch. Plus, as a franchisee, your business will get up and running faster, allowing you to potentially start earning profits sooner.
AdvantaClean provides franchisees with all the elements they need to build a successful business including:
Our trusted name. AdvantaClean has been a national leader in the remediation industry for more than a quarter-century. Customers know they can trust us to do the work right for a fair price.
Intensive training program. Since most of our franchisees have no prior remediation experience, we train them to become experts. Our intensive, hands-on technical instruction includes live scenarios in our state-of-the-art simulation environment at our Experience Center in Dallas.
Proven business model. As part of our proven business model, we help each franchisee create a personalized business plan for their needs and goals that will help them maximize profitability. You can open your doors with confidence knowing we have equipped you for success. And we are there to support you through the first year and beyond.
Seven distinct revenue streams. AdvantaClean offers clients much more than mold remediation services. We offer eight distinct service lines: moisture control, radon removal, air duct and coil cleaning, sanitizing, mold removal and remediation, water damage cleanup, and fire and smoke damage cleanup. These diverse revenue streams have the potential to make your business more profitable than if you invested in a remediation franchise that only provides a single service.
Get Started with AdvantaClean Today
To learn more about what makes AdvantaClean a better investment than other remediation franchises, and how you can get started as one of our franchise owners, get started today.