PuroClean Franchise vs. AdvantaClean: How They Compare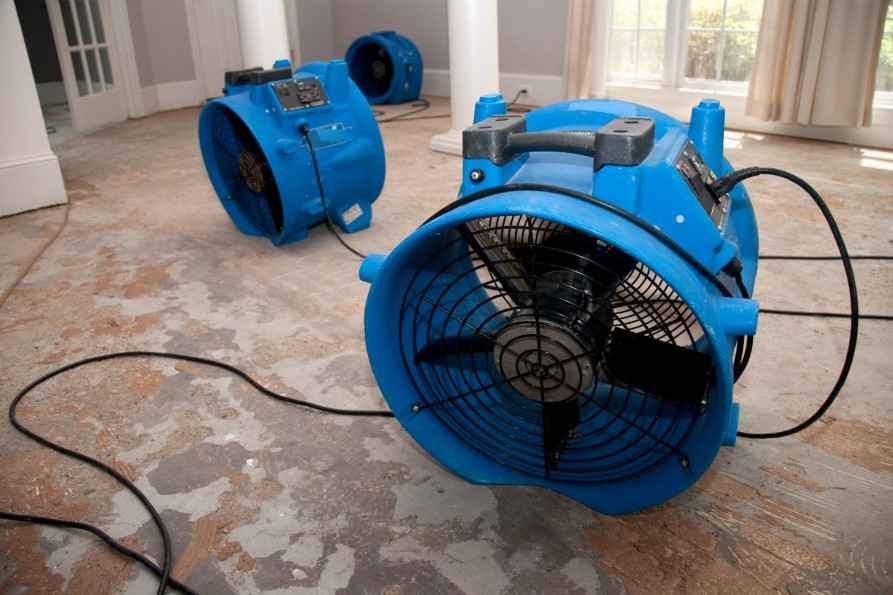 Anytime you invest money, you risk losing it; there are no guarantees. But smart investors look for opportunities to minimize that risk. For instance, if you want to buy a business, it makes sense to choose one in an industry that will thrive despite ups and downs in the economy. Often referred to as recession-resistant or recession-proof, these businesses provide goods and services that consumers need no matter the state of their finances.
The home restoration industry is an example of this. If someone's home is flooded or damaged by fire, they have no choice but to get help right away. So, as a potential franchisee, it makes good sense to invest in this $210 billion dollar industry. There are many companies selling home restoration franchises so before you invest, you need to do your due diligence to see which would be right for you.
To help, here's a comparison of what you need to know if you are considering buying a PuroClean franchise or an AdvantaClean franchise.
The Companies
Both PuroClean and AdvantaClean are well-established companies with a large network of franchises. PuroClean was founded in 2001 now has more than 280 franchises around the country. AdvantaClean has been in business for more than 25 years and has roughly 200 franchises. Both companies provide water damage restoration, as well as fire and smoke damage cleanup and mold remediation and other services.
The Costs
The initial investment you'll make when buying a franchise can vary widely depending on which one you choose. Besides the fees you have to pay, you'll have to come to the table with a minimum net worth. You'll also have to commit to be a franchisee for a certain number of years.
Here's a side-by-side comparison of the PuroClean and the AdvantaClean requirements.

The Training
Both companies have extensive training programs for new franchises.
PuroClean provides three weeks of hands-on training at its headquarters in Florida. Franchisees learn all facets of the business, including technical, financial, sales, and marketing. Then there's field training with a regional director, as well as online learning modules you can access at any time.
AdvantaClean's training program includes 10 days at our state-of-the-art simulation environment at our Dallas headquarters. Our operations, marketing, and executive teams teach you how to perform the services, how to find and retain customers, and how to implement the AdvantaClean business model to provide first-class service. Once training is complete, our 90-Day Success Plan gives franchisees a day-by-day blueprint to follow during the first three months they are in business.
The AdvantaClean Advantage
While the AdvantaClean and the PuroClean franchise models are similar in many ways, there are several things the make AdvantaClean stand out.
Business model. While PuroClean bills itself as the "paramedics of property damage," AdvantaClean has a business model designed to build a customer base through regularly scheduled maintenance work. Sure, we provide disaster cleanup and repair. But we focus more on the many other services we offer, including moisture control, radon removal, sanitizing, air duct and coil cleaning, and mold remediation.
Call center. While both the PuroClean and AdvantaClean have call centers open 24/7 to help franchisees with any problems that arise, the AdvantaClean call center goes beyond that. The highly trained call-center professionals also act as an office manager for franchisees — answering customer service calls and scheduling appointments. This lets the franchisee concentrate on providing the services to the customers.
A Strategic Vendor Alliance. AdvantaClean helps our franchisees build relationships with preferred vendors in order to get the best service at the best prices. This includes payroll services, access to equipment and supplies, and marketing services.
Strong parent company. All AdvantaClean franchises are backed by parent company Home Franchise Concepts (HFC.) In business for almost 30 years, its network of franchises includes Budget Blinds, The Tailored Closet (formerly Tailored Living), PremierGarage, Concrete Craft, Kitchen Tune-Up, Bath Tune-Up, Aussie Pet Mobile, and Two Maids — a total of more than 3,500 franchises across North America.
Join the AdvantaClean Family
The AdvantaClean multi-revenue stream business model, as well as the strong network of support the company provides for franchisees, helps make it a good investment. If you'd like to find out more about owning an AdvantaClean franchise, get started by filling out this form to receive a call from one of our franchise advisors.