How to Start a Water Restoration Company: What You Need to Get Started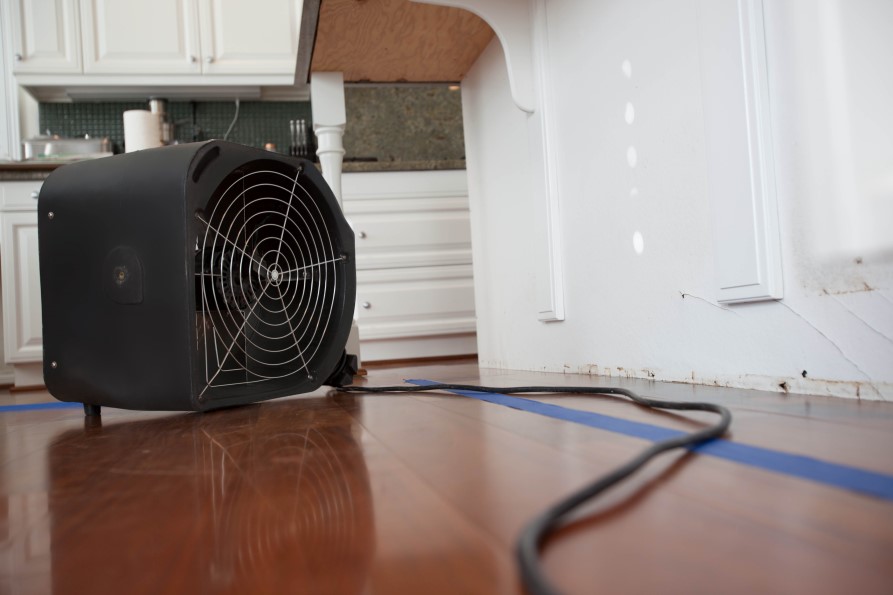 Big-box home improvement stores exist because many people are do-it-yourselfers when it comes to small projects or minor repairs around the house. Even homeowners who don't consider themselves handy can often learn the skills they need at one of these stores. Not only does it save money, it can give them a sense of pride in a job well done. But no matter how handy someone may be, chances are they aren't going to waterproof their own basement. Or dry out and repair significant damage done by torrential rains, burst pipes, or overflowing toilets. For these jobs, they're going to call in the professionals.
Since these types of repairs need to be handled right away, no matter the state of the economy or the homeowner's finances, the water restoration business is definitely a recession-resistant industry. Plus, it's a profitable one. Water restoration companies charge hundreds of dollars or more for drying out and repairing the damage caused by a single leak. If the entire house is flooded, the bill can run into the thousands.
Starting a Water Restoration Business
If you are thinking about starting a water restoration business, here's what you should do.
Get certified as a Water Damage Restoration Technician. Water restoration certification will prove to prospective clients that you understand water damage and the training necessary to perform remediation work. Over 19 hours of training, you'll learn the proper techniques for drying structures, as well as the best ways to deal with sewer backflows and mold contamination. The Institute of Inspection, Cleaning, and Restoration Certification (IICRC) website offers virtual certification courses or can help you find an in-person class near you.
Buy the best equipment. Your equipment purchases will be the biggest component of your startup costs. At the very least, you'll need moisture meters, air movers, dehumidifiers, cleaning products and, of course, vans to get the equipment and your crews to jobs. You'll want to make sure you get good quality, affordable items, and only the tools you will need for the jobs you plan to do.
Create a good website and strong marketing plan. If a homeowner's house floods, they are going to grab their phone and do a quick search for "water restoration" or "flood damage repair." You need to make sure your website pops up near the top of the search results.
Consider what other services to offer. When you're starting a water restoration business, you need to be aware that your business will not be made up of repeat customers, as most homes or businesses only suffer flood damage once. In order to make your business profitable, you'll need to offer several different services that will each provide you an additional revenue stream. Many water restoration companies offer fire restoration as well as mold remediation, basement waterproofing, and air duct and dryer vent cleaning.
Decide whether you want to start your own business or buy a franchise. In a highly specialized industry like water restoration, it might be better to partner with an existing, reputable brand rather than starting a business from scratch. As a franchisee, you are given a proven business model to follow. You have the backing of a reputable company that will make sure you're properly trained to do the job right. Plus, the company's name recognition and marketing resources will help your potential customers find you.
The AdvantaClean Advantage
In business for over 25 years, AdvantaClean is a trusted leader in the restoration industry, providing water and fire restoration, mold remediation, and other services to commercial and residential clients. Our business model has helped dozens of franchisees launch successful businesses. Through this method, we are continuing to expand rapidly across the U.S.
One of the reasons for our success is the extensive training and support we provide for our franchisees. All new franchisees receive hands-on technical instruction, including hands-on experience in our state-of the-art experience center at our headquarters in Dallas.
Learn About AdvantaClean Today
To find out more about how buying an AdvantaClean franchise is a better investment than starting a water restoration business from scratch, contact us today. One of our representatives will be in touch to answer your questions so you can take the first steps toward becoming an AdvantaClean franchisee.