How to Start a Restoration Company: 9 Tips for Business Success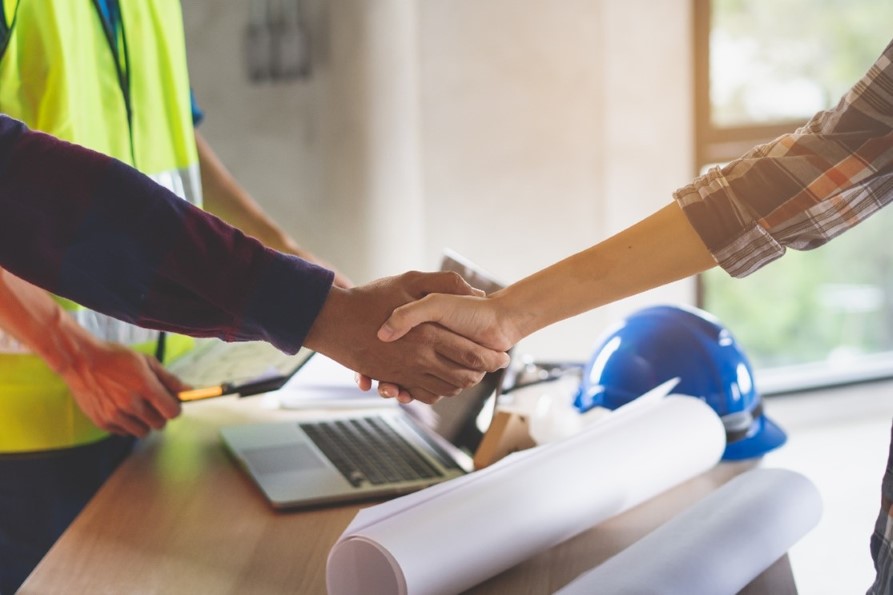 Just as there will always be floods and fires that damage homes and businesses, there will always be a need for restoration companies. Victims of these tragedies, overwhelmed by their losses, know they have to clean up the aftermath and repair the damage, but they don't know where to begin. They need competent, trusted professionals to identify what needs to be done and take care of it. If you are called to help people in times of trouble, owning a restoration company might be the perfect career for you.
If you have no idea how to start a restoration company, here's a list of the 9 things you need to do.
Consider the nature of the industry and decide what services your business will offer.
Disasters happen anytime of the day or night, so your business must be ready to respond to calls 24/7. But, in some cases, you'll need to wait to begin the job until it's safe for your employees to enter the scene after the fire or flood.
If your company only offers mitigation services, you are limited as to how much money you can earn. That's why restoration companies also offer to perform repairs like replacing damaged walls and flooring as well as mold remediation. Other companies go even further, offering preventative services like basement waterproofing, air duct and dryer vent cleaning, attic ventilation, and sanitation services. Keep in mind that the more services you offer, the more potential income streams you will have.
Identify your target market and talk to other restoration companies
First decide what kind of restoration projects you want to take on. Would you prefer working with homeowners or commercial businesses?
You need to choose an area where the market's not oversaturated with restoration companies. You'll also want to limit your service area – if it takes too long to reach your customers, your business won't be as cost-efficient.
Talk to restoration companies operating in nearby areas.
Most will be happy to share their insights into the industry as well as their advice on what it takes to run a restoration company.
Develop a business plan
No matter what kind of business you want to start, you are going to need a plan. At the very least, your restoration business plan should include:
Your company's goals and your path to achieving them
How you intend to fund the business. Will you need to get a loan?
How long you expect it will take to start earning a profit
Develop a marketing strategy
As a new business, you will be relying primarily on advertising and marketing to build a customer base. You'll need to figure out what media you will use (social media, billboards, flyers, television or radio ads) and find other ways to promote your business like partnering with insurance companies.
Look into licensing, permitting, and insurance requirements, as well as tax requirements
Depending on where you establish your business, you will need a license and/or permits to operate. You will need liability insurance and you'll also want to be bonded to reassure clients that you will perform the work you are contracted to do. Talk to an accountant about what taxes you'll be required to pay as a small business owner.
Research what training and certification you need
You and your employees will need to be trained in the proper techniques and the right technology to use when cleaning up after a fire or flood. You'll need to be familiar with OSHA standards when it comes to jobs involving flood waters that have been contaminated with chemicals or sewage.
You'll also want to join the Institute of Inspection Cleaning and Restoration Certification (IICRC), a non-profit organization for the Inspection, Cleaning and Restoration Industries. It offers 11 different certifications for restoration industry professionals. They include: Commercial Drying Specialist, Water Damage Restoration Technician, Fire and Smoke Damage Restoration Technician, Odor Control Technician, and Building Moisture Inspection.
Being IICRC Certified reassures potential customers that you know what you are doing.
Decide what equipment you'll need, and whether you will purchase or lease it
Since you're just starting out, equipment costs will be a large portion of your budget. You'll want to begin with the basics and add additional equipment as your business grows.
To get started you will need:
A water extractor. This powerful tool quickly removes standing water. There are many types available; you'll need to choose the one best suited for your business plan.
A dehumidifier. A high-quality commercial dehumidifier that can extract moisture from the air and surrounding materials is a necessity.
An air mover. This will help circulate the air, allowing the humidifier to work more efficiently.
A truck, van, or other vehicle. Dependable transportation is a must to get the equipment and workers to the job site.
Moisture meters. You'll need both a penetrating moisture meter and a thermo-hygrometer to gauge moisture content in water-damaged materials.
Remember, if a job requires a piece of equipment you don't have, you can always rent it.
Find trusted employees to hire
You don't need a large staff to start out with, but you do need at least a couple of employees to handle jobs, and maybe a third to answer phone calls from potential customers and book appointments. They should be prepared for long hours and hard physical work in the field.
Consider Buying a Restoration Franchise
If the steps detailing how to start a restoration company seem overwhelming, you may want to consider buying a franchise instead. AdvantaClean has been a trusted name in the restoration industry for more than a quarter of a century. We are backed by the experience of our parent company, Home Franchise Concepts, the leading home services franchisor in North America.
As the owner of an AdvantaClean franchise, you'll be set up to offer a variety of services including, water damage restoration, moisture control, air duct & coil cleaning, sanitization, mold removal and remediation, and in some areas, radon mitigation. You will receive a combination of classroom and hands-on instruction. Not only will you become an expert in water but also fire and smoke restoration techniques, you'll also learn how to run your franchise by implementing our proven business model.
Our expert marketing team will help you develop a strategy to best promote your business. We'll teach you how to market at the local level and how to build a positive online presence.
And, once your franchise is up and running, we provide the necessary support and ongoing training you need to help your business succeed. Your success is our success, and we're with you every step of the way.
We also provide a customer call center for our franchisees. Operators are available 24/7 to answer calls from potential customers and turn them into appointments for you, so you can focus on doing the work.
Get Started with AdvantaClean
We have an accessible startup investment ranging from $166,180-$260,100 and a licensing fee of just $19,950. Qualified franchise candidates need a net worth of $200,000 and a minimum liquidity of $200,000. Now that you know how to start a restoration company, if you think you're better suited to owning a franchise, you can get started with AdvantaClean today.