How to Start a Radon Mitigation Business: A Step-By-Step Guide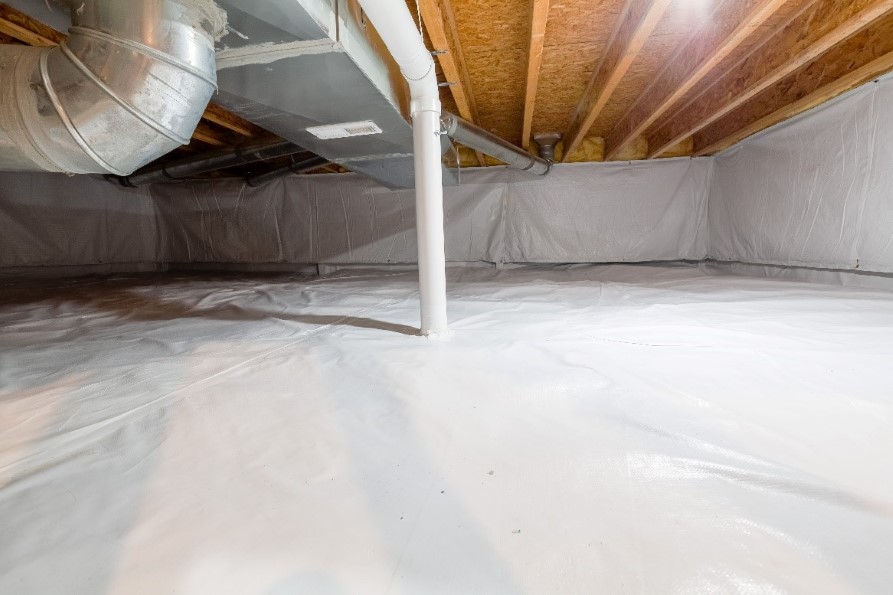 Starting a radon mitigation business? Here's what you should know about radon certification and training and the radon mitigation equipment you'll need.
You should first understand what radon is. Radon is an invisible, odorless, radioactive gas that is present in elevated levels in one in every 15 homes in the United States. Radon gas is a carcinogen; it is the second most common cause of lung cancer after smoking.
Radon originates from the natural breakdown of uranium found in the soil and can enter homes through cracks and holes in your foundation. It also may be found in well water. Radon dangers exist in all parts of the country and in both newer construction and older homes. How the home was built is also a factor; within a neighborhood, radon levels can vary widely from home to home.
Radon is measured in picocuries per liter (pCi/L.) The Environmental Protection Agency (EPA) estimates the level of radon typical found in outside air is 0.4 pCi/L, and the average indoor level at 1.3 pCi/L. Any level over 2pCi/L is concerning, and radon levels of 4.0 pCi/L or more pose extreme risks to homeowners.
While radon testing kits are readily available and fairly easy for homeowners to use, if elevated levels of radon are detected, homeowners will need to hire a radon mitigation professional.
What is Radon Mitigation?
Radon Mitigation is any process that reduces the levels of radon in a building or a water supply to what the EPA considers a safe level.
To do it right, a radon mitigation specialist needs to have the proper training, tools, and experience.
Anyone wondering how to start a radon mitigation business needs to know there are many steps they need to follow before they can open their doors.
How to Start a Radon Mitigation Business
The first thing you need to do is take training courses in both radon detection and mitigation procedures. If you complete the courses recommended by the National Radon Safety Board (NRSB), you will be eligible to take the exam required to be certified as a radon mitigation specialist. While certification is not required in all states, being nationally certified by the NRSB assures potential customers you know what you are doing. Plus, it is a requirement if you want to perform services as part of real estate transactions.
Next, you will need to take into consideration what kind of equipment you'll need.
In order to release radon gas that has built up in a home, mitigation specialists must create a vacuum in the soil under the foundation to draw out the gasses and vent them outside. They need tools to cut through concrete including drills, chisels, and saws, as well as PVC pipe for venting the gas. Depending on how difficult the job is, they may also need expensive specialized tools including a micro manometer. This measures the pressure under a concrete slab at the base of a home and can help determine the best way to approach the mitigation job.
You will also have to develop a marketing strategy to draw in potential customers. Since the majority of your business will come from real estate transactions when homebuyers want the radon levels in a house reduced before sale, it is imperative to form strong connections with area Realtors.
The Benefits of Franchising with AdvantaClean
Starting a radon mitigation business from scratch can be challenging for someone with no experience in the industry, or someone who has never owned their own business. It is much more efficient to franchise with a well-known company like AdvantaClean.
AdvantaClean is a trusted name in the radon remediation industry, but since radon testing and remediation is a niche market, with a relatively small demand, we also offer our clients many other services including mold remediation, water and fire damage cleanup and restoration, air duct and dryer vent cleaning, moisture control and sanitization services, providing our franchisees with multiple revenue streams.
All AdvantaClean franchises receive intensive training on how to properly implement our proven business model, as well as how to perform all our key services. This includes hands-on technical instruction in our state-of-the art simulator at our Experience Center in Dallas.
Once you start your business, our support team of industry experts will be available to answer your questions and provide you with assistance with everything from call center support, technical support, and on-going business and marketing support. We will be there with you every step of the way to help ensure your business is a success.
Get Started with AdvantaClean Today
If you'd like to find out more about how to start a radon mitigation franchise as part of the AdvantaClean family, fill out this short form to request more info today. One of our franchise consultants will reach out and answer your questions so you can see if franchising with AdvantaClean is right for you.