How to Start a Cleaning Business: Choose a Niche and Maximize Profits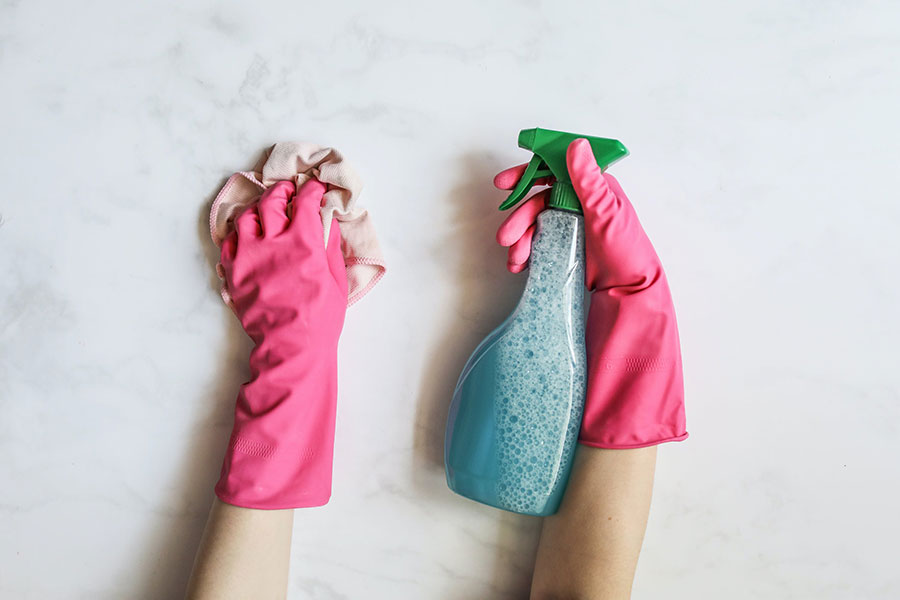 Looking to start a cleaning business, but don't know how to get started? It provides a valuable service to clients, combined with the potential for significant profits, making it an attractive option for many entrepreneurs. Learn everything you need to know about how to start a cleaning business, including costs, certifications, and profitable niches you can explore.
How to Get Started
From residential cleaning to commercial janitorial services and specialized niches like remediation, there's a wide range of opportunities in the cleaning industry. But is it a good business to start? Absolutely. The demand for cleaning services, especially in the post-pandemic world, has surged. People and businesses alike recognize the importance of maintaining clean and sanitized environments for health and well-being. However, like any industry, it has its challenges. The market can be competitive, with many players vying for a share. But with determination, hard work, and a clear strategy, you can carve out a successful niche for yourself. Let's explore how to start a cleaning business to get started.
1. Research the Market and Choose Your Niche
As dual-income families become the norm, homeowners are outsourcing many household tasks, including cleaning. Offering maid service can be profitable, but the market is heavily saturated and may face seasonal fluctuations. Luckily, there are a few other opportunities to consider. From carpet cleaning and window washing to deep sanitization and mold remediation, the cleaning industry offers a wide variety of services aside from maid service. While it's tempting to offer a broad range of offerings to your customers, specializing in a niche can set you apart and maximize profits.
2. Establish a Plan
As you learn how to start a cleaning business, one of the hardest parts is formulating a business plan. Starting from scratch can be overwhelming, especially if you're a first-time entrepreneur. Franchising can be a game-changer. Partnering with a recognized brand can streamline the process of launching your cleaning business.
3. Get Certified
Certifications can give your business an advantage. They enhance your credibility and ensure you're equipped with the latest industry knowledge and best practices. And in some cases, they're required.
4. Buy Equipment and Supplies
Starting a cleaning business doesn't necessarily require a significant upfront investment. Basic cleaning supplies and equipment are relatively affordable. However, as you delve into specialized niches, the costs can increase and your steps to get started can become more challenging. For instance, mold remediation or water damage restoration requires specialized equipment.
5. Launch a Marketing Strategy
To generate customer leads, you'll need an omnichannel marketing strategy ready to go when you hold your grand opening. A franchise provides marketing guidance and brand recognition, which can help give you a competitive edge as you get started and provide guidance on how to execute your marketing plan effectively.
A Remediation and Cleaning Franchise Designed for Growth
AdvantaClean offers a proven business model, comprehensive training, and the ongoing support you need to be successful. With more than 25 years of success in the industry, AdvantaClean can help you achieve your vision. We focus on providing a cleaning franchise offering restoration and remediation services, a $210 billion industry. You don't have to choose between commercial and residential customers with our business model. We successfully cater to both markets and provide multiple revenue streams. Our cleaning business focuses on:
Mold remediation
Water and fire damage restoration
Air duct cleaning
Deep sanitization services
At least 23.5% of all home insurance claims in the U.S. were due to water or freezing damage in 2022, and water damage affects about 14,000 people per day. A new study conducted at the University of Arizona reveals nearly all homes have mold, and it's pervasive in homes that are not properly cleaned. The top locations of household mold are window sills, refrigerator seals, under the kitchen sink, and air vents. Mold can be problematic because it can cause hay fever symptoms and an allergic reaction in some people.
While cleaning focuses on removing dirt and grime, a mold remediation franchise goes a step further. It involves restoring a space after damage, such as water damage or mold growth. Remediation services are not only more specialized but also command higher prices. Moreover, with the increasing awareness about indoor air quality and health, the demand for remediation services is high. A remediation franchise that also offers sanitizing and restoration can be a smart investment, providing diverse revenue streams and a scalable business.
Our proven business model allows you to focus on growing your company, not learning from trial and error. We offer sliding-scale royalty fees and a centralized call center to feed leads and schedule appointments. And we have partnerships with vendors to manage payroll services, provide access to equipment and supplies, help with financing, and offer first-class marketing tools.
To qualify for a franchise, you'll need a net worth of at least $300,000 and a minimum liquidity of $83,980. Our initial investment, ranging from $115,980-$196,500, includes our robust training program. We offer 10-12 days of training at our corporate location, certification training, and extensive ongoing support.
"The training you get from corporate, both on the technical side and the owner side, is helpful enough to get you going," said Mario Colangelo, a franchisee in Charleston, South Carolina. "There's going to be a lot of things you learn out in the field, but you get the hands-on experience before you get back to your home territory to get you out there learning and doing the job."
When you become an AdvantaClean franchise owner, you join the Home Franchise Concepts family. Home Franchise Concepts is the franchisor of nine home services brands, including Budget Blinds, The Tailored Closet, and Kitchen Tune-Up. The company has 2,600 franchised territories.
Start Today with AdvantaClean
Turn your dream of owning a business into a reality. Inquire now to learn more about how to start a cleaning business by partnering with AdvantaClean to open a franchise.