How to Create a Water Restoration Business Plan: A Complete Guide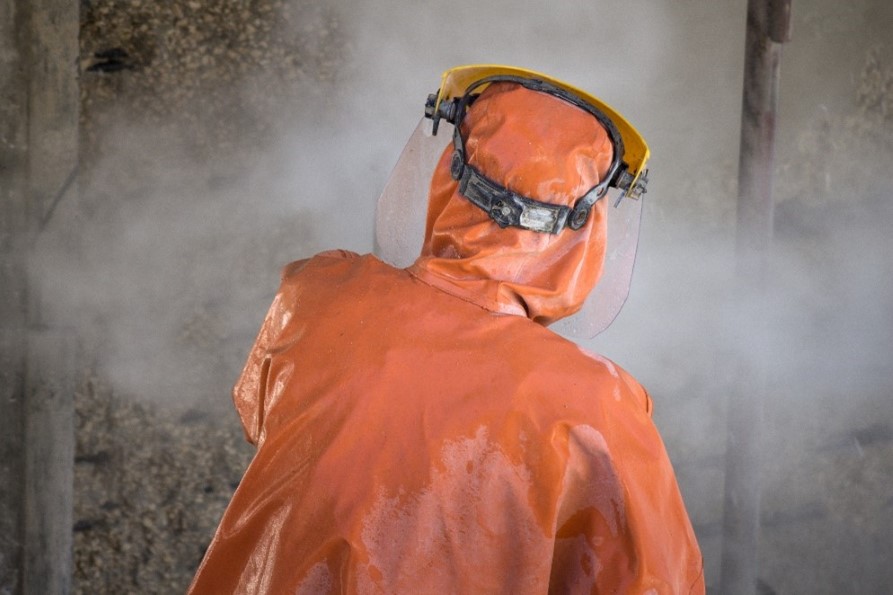 Climate change has resulted in worsening weather patterns, putting more homes and businesses at risk of flooding. And unfortunately, scientists expect this trend to continue.
This means water restoration services will continue to be in high demand. And since it's an emergency service, something people can't put off until the economy or their finances are better, water restoration is a very recession-resistant industry.
If you're thinking about starting a water restoration business, here's what you need to do to get started.
Write A Business Plan
No matter what kind of business you're starting, you'll need a comprehensive plan that includes everything from initial operating costs to funding, marketing strategies, and details of the day-to-day operations. It should include realistic goals, as well as a plan for growth.
If you plan on seeking financing, your business plan should include a valuation of the services you plan to provide to your customers, a detailed marketing budget and how long you expect to operate your company before you turn a profit.
You should also have a plan for handling issues that are specific to the industry, including response time. Emergencies don't just happen during business hours. Potential clients need someone to respond right away when their homes or businesses are flooded. They need the water gone and the cleanup begun as soon as possible. If you can't handle it, they will turn to your competitors.
Scope Out the Competition
You'll need to investigate the other water restoration companies in your chosen market. Find out what services they offer and at what price. See who their main clients are. Find out how they market their business, and how successful those efforts are. Identifying their strengths and weaknesses will help you determine a direction for your business. If you know what they're offering, or more importantly not offering, you can find a niche in the market and tailor your business to fill it.
Determine What Services You'll Offer
Determine what kind of services you plan to offer/what types of customers you will service. Most water restoration companies also offer fire restoration services. Others offer mold remediation and radon mitigation. Offering the services your competition doesn't is an easy way to stand out.
Obtain Proper Licensing and Insurance
You'll need to file the appropriate paperwork to register your business with the state's Secretary of State office. Then you need to get a business license from the city or county where you're going to operate. Don't forget to obtain the required insurance before you open your doors.
You may want to consider hiring an attorney to make sure all of this is handled properly. If you've joined a franchise brand like AdvantaClean, you'll have a built-in network of support that can guide you through these steps.
Determine What Equipment You'll Need
When you're just starting out, you need to avoid the temptation to buy equipment you don't need right now. At first, you'll only need moisture meters, dehumidifiers, air movers, cleaning products, and a van to haul it in.
Establish Contacts with Other Industries
When you're starting out in the water restoration business, a good number of referrals will come from other professionals. If you have good relationships with insurance agents, Realtors, plumbers and even fire departments, they will pass along your company's information when they find someone in need of water restoration services.
The Benefits of Buying a Restoration and Remediation Franchise
Before you start your water restoration business, you should consider the benefits of buying a restoration and remediation franchise instead. The chances of succeeding are much greater when you follow a proven business model rather than developing your own business plan. This is especially true if, like most newcomers to the industry, you have no experience in water and fire restoration or related services.
The AdvantaClean Advantage
A leader in the home restoration industry more than 25 years, AdvantaClean is a recognizable, trusted brand. We are a water and fire restoration franchise, a remediation franchise, and much more. We offer our clients multiple distinct service lines, which translates into multiple revenue streams for our franchisees. The services we provide include mold testing, removal, and remediation, radon testing and mitigation, air duct and driver vent cleaning, moisture and humidity control, natural disaster response, and sanitization services to combat COVID-19 and other viruses. Many of these services are designed to build a customer base that relies on repeat business. We make sure that all our franchisees are trained to perform all these services, so they become experts in the industry.
Contact Us Today
To find out more about owning a restoration and remediation franchise that stands out in the highly competitive marketplace, request more info from AdvantaClean today. One of our franchise advisors will answer your questions so you can see if owning an AdvantaClean franchise is the right investment for you.