Franchise Fees Explained: Everything to Know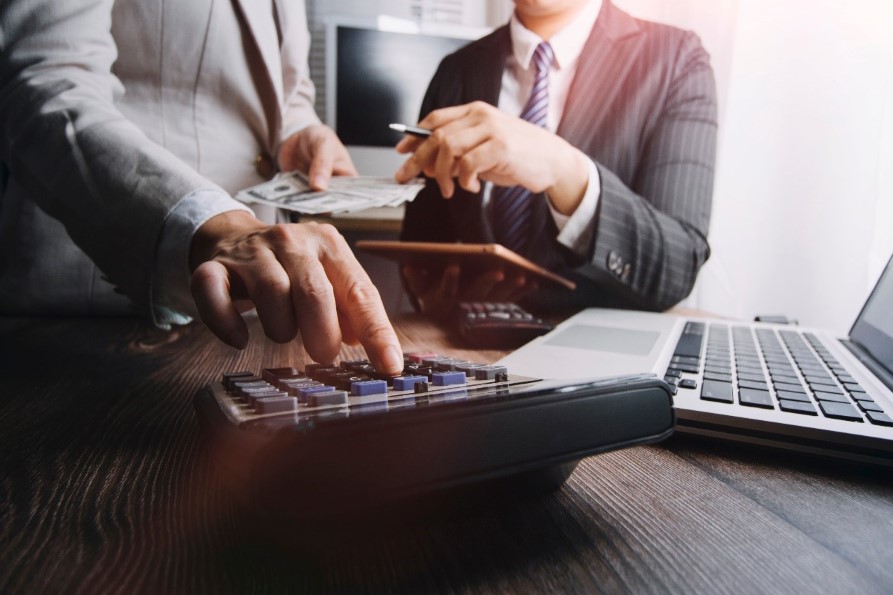 If you are interested in owning your own business, but have never done it before, franchising is a great way to get started. Before you even open your doors, you will have the name recognition of a well-established brand and the reputation that goes along with it. A company that's done this many times gives you a playbook with step-by-step instructions explaining how to successfully get up and running. In addition, there will be a support team in place to answer your questions and help you with any problems you may encounter.
Of course, this all comes with a price. There are a number of different fees you'll need to pay, both up front and along the way. Finding out exactly how much it will cost before you sign on the dotted line is the key to helping you determine if buying that franchise is the best investment for you.
Franchise Fees
Franchise fees are defined as the costs that a franchisee must pay to the company (the franchisor) for the right to use its brand and resources. They include an upfront payment as well as ongoing fees that are often a percentage of the revenue your franchise earns in a certain period. Savvy entrepreneurs should keep in mind that in some instances the fees can be negotiated.
The initial franchise fee gets you the rights to the brand, the company's operation manual, training, and support—in short, everything you'll need to get started. The Federal Trade Commission (FTC) requires an initial fee of at least $500 to consider the transaction valid, but franchise fees vary widely based on the industry, and the business itself. Travel agencies, for instance, are often at the low end of the scale. There are some businesses in that industry offering franchises for a few thousand dollars or less. On the other end of the spectrum are hotels. One hotel company asks for $75,000 if you want to franchise with them. Restaurant franchises will typically cost between $20,000 and $50,000 or more.
But franchise fees are just the beginning. There are other upfront costs associated with opening a franchise that may include real estate, equipment, supplies, and business licenses. Depending on the industry, it's not unusual for the franchisee to spend another $100,000 or more on top of the franchise fee. Each franchisor also has requirements as to your net worth and the amount of liquid capitol you need to have on hand if you want to franchise with them.
When you sign your franchise agreement, it will be for a certain number of units (locations) for a certain length of time. And as long as you're a franchisee of that company you will be required to pay ongoing franchise royalty fees on a monthly or quarterly basis.
Think of the franchise fee as the initiation fee you pay when you join a gym and the royalty fees as your monthly dues.
How Are Franchise Royalty Fees Calculated?
Typically, franchise royalty fees are calculated as a fixed percentage of the franchisee's total gross sales– meaning the more money you make, the more you'll pay in royalties. Most companies charge between 5% and 8%.
Sometimes, however, companies may negotiate royalties as a fixed amount that doesn't vary based on how much money the franchise is bringing in.
Other companies calculate royalties using a variable percentage that either increases or decreases with sales. With a decreasing percentage structure, the more the franchisee sells, the less they pay in royalties. The goal is to encourage them to grow their business and maybe buy additional franchise locations.
With an increasing percentage structure, the higher the sales, the higher the percentage the franchisee will pay in royalties. This uncommon fee structure is usually reserved for franchises in markets where sales are expected to be much higher than at other locations. So, if you want to operate a downtown New York City location of the franchisees, one of the costs of the prime location would be to pay a higher percentage of royalties.
Regardless of the fee structure, there is usually a minimum amount that franchisees must pay, no matter how much they've sold, to guarantee the franchisor has some money coming in.
A franchisee can usually expect more in royalties in the first few years they are in business; typically, the franchisors ease off on the fees after five years.
But all of this depends on the company you franchise with. It will be spelled out in the Franchise Disclosure Document, so be sure to study it carefully to see exactly how you will be charged. If you don't pay royalty fees according to the agreed-on terms, you risk having your franchise agreement terminated.
What are Royalties Used For?
The franchisee spends the money it collects in royalties on expenses associated with running their headquarters and maintaining their brand, including administration costs, employee salaries, product development, and research.
This money is also used to provide ongoing support for franchisees in the form of marketing support, strategic planning, and field consulting.
Consider Franchising with AdvantaClean
AdvantaClean, one of the most trusted names in the home restoration industry specializing in 24/7 emergency services, is looking to expand its franchise network throughout North America.
The cost of owning an AdvantaClean is lower than that of many other franchises. The original franchise fee is $19,950. You'll need to have a net worth of at least $300,000 and need to have $126,000 in liquid capitol in order to qualify as a franchisee. The royalty fees range from 5-9%, and the term of the agreement is 10 years.
Contact AdvantaClean Today
If you'd like to find out more about the costs, including the franchise royalty fees, of owning your own AdvantaClean location, contact us today. One of our franchise advisors will reach out to explain our fee structure and answer any other questions you have so you can see if franchising with AdvantaClean is right for you.