Commercial Cleaning Franchise for Sale: What to Ask Before Investing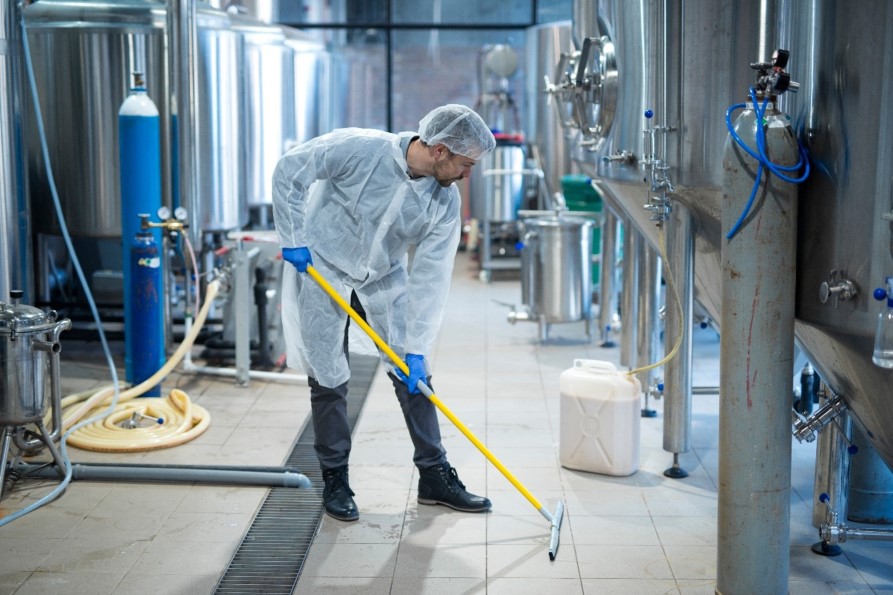 If you're looking to buy a franchise, the commercial cleaning industry is a good one to consider. Cleaning is a recession-resistant industry, and since the start of the COVID-19 pandemic, businesses are more concerned about keeping their facilities germ-free in order to reduce risk for employees and customers. As more companies start outsourcing their cleaning needs, there are many opportunities for commercial cleaners. Plus, as a cleaning service is a business you can operate out of your home, startup costs are typically lower than for other franchises.
But there's more than one type of commercial cleaning franchise for sale. You'll have to do some research to determine which one is right for you. Here's a list of questions to ask:
What's the company's track record?
Before you buy, you'll want to know about the company's reputation, brand presence, and the success rate of franchisees. You want to buy into a trusted, well-known company with a proven track record, one that's preferably been in business for a while. Check out Yelp reviews and the Better Business Bureau, both to see what customers say about the company as well as how the company responds to the complaints. Every business will always have some dissatisfied customers, but smart businesspeople know how to fix the problems.
You can also glean a great deal of information from the company's Franchise Disclosure Document (FDD), which will include a snapshot of the last year's financial performance as well as information about the franchise leadership team, any litigation, and full details about the startup costs.
What's the target market?
Commercial cleaning is a very broad category. Will you be cleaning office buildings, retail stores, or factories? Schools, hospitals, or restaurants? Different industries come with different requirements, some more challenging than others.
What cleaning services will the franchise provide?
Customers often choose a cleaning company based on the services offered. For instance, disinfecting and sanitizing services are important right now because of COVID. Window washing, carpet cleaning, floor polishing and computer cleaning are also options. If the franchise you're considering doesn't offer a wide range of services, you may want to consider a different one.
How much will it cost to get started with this franchise?
The initial investment required to purchase a franchise can usually be found on the company's website and should always be included in Item 7 of the FDD. It will include the franchise fee, the total initial investment, and the royalty fees. The company may provide financing to cover some of these costs. You'll typically be required to have a certain net worth and a minimum liquidity to make sure you can sustain yourself until the business begins turning a profit. The FDD will have full details of any additional fees you haven't accounted for.
How much time will it take to hit break-even?
Besides the financial investment, you will need to consider how much the time it will take to make the business a success. Will you be doing the cleaning alongside your employees, or will you solely be managing the business? The amount of time you devote to your commercial cleaning business franchise is often directly proportional to how successful it will be.
What training does the company provide?
It takes more than a mop and bucket to open a commercial cleaning company. A reputable company trains its franchisees how to use the proper techniques, equipment, and cleaning solutions to get the job done properly.
What support does the franchise offer?
The best part of finding a commercial cleaning franchise for sale is the help you'll receive from the parent company. But different franchises offer different levels of support. Find out how much support you will receive as you ramp up as well as the amount you'll receive once your business is up and running. You'll want to find a franchise that offers both startup and ongoing support.
How will the company help me find customers?
Franchises usually have the benefit of a recognizable name to help bring in business. But in this very competitive industry, the more help you have the better. Find out if the company has a lead generation service, a strong marketing team or a central call center to help new franchises establish a customer base.
What are some other similar franchises I can invest in?
Before you buy a commercial cleaning business franchise, you may want to consider the disaster restoration industry. AdvantaClean, one of the leading restoration franchises in the country, provides specialized cleaning services for homes and business in the aftermath of fires and floods. AdvantaClean also offers several other revenue streams for our franchisees via year-round services including sanitization, air duct cleaning, and dryer vent cleaning, mold remediation, and moisture control.
Contact AdvantaClean Today
If you'd like to invest in a proven restoration company, instead of finding a commercial cleaning franchise for sale, get started today. A representative will be in touch to answer your questions about our business model so you can see if AdvantaClean is right for you.