Cleaning Industry Stats & Trends to Know in 2023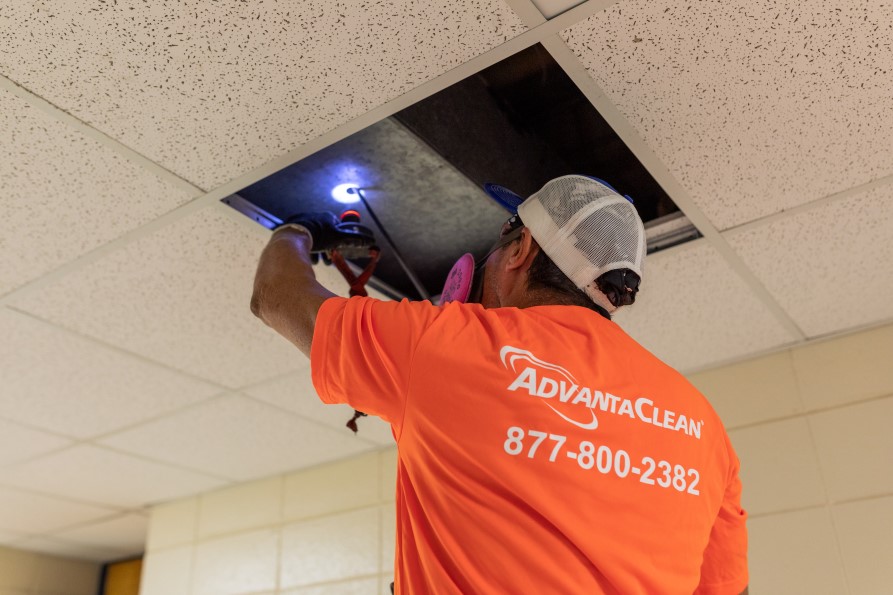 Are you ready to go to the next level in your entrepreneurial journey? Starting a business in the cleaning industry may be your best bet. There are numerous specializations within the cleaning industry that you can utilize to enhance your business. Before jumping into the cleaning industry, conducting proper research to comprehend the market demands and learning how to navigate them effectively is crucial. The good news: we've done the research so you can have an inside look at the cleaning industry today.
Take an in-depth look at residential and commercial cleaning industry statistics and which cleaning services will give you the greatest bang for your buck.
Residential and Commercial Cleaning Trends
Profitable cleaning services dive into both commercial and residential spaces. This helps diversify client portfolios and gives franchise owners in the cleaning industry leverage to expand with a greater profit margin. Knowing the stats of both types of clientele gives you the tools you need to create a solid portfolio.
Residential Cleaning Industry Statistics
When it comes to residential cleaning, the focus is on thoroughly sanitizing various areas within a person's living space. These could include bedrooms, living rooms, attics, and other spaces unique to homes, apartments, and different dwellings. The residential cleaning industry yields $943 million yearly in the U.S. This number is projected to have a compound annual growth rate of 6.2% through 2030, according to Gitnux statistics. Inserting your business endeavors into today's growing economy can help you see larger profits as the industry develops.
Commercial Cleaning Industry Statistics
Commercial cleaning is sanitizing office spaces and public establishments such as buildings and restaurants. Commercial cleaning requires workers to cover a larger surface area resulting in a greater payday for cleaning business owners. The commercial cleaning industry in the United States is a well-established and lucrative sector with an impressive annual revenue of $74 billion. The number is projected to have a compound annual growth rate of 4.5% in the coming years, according to Gitnux statistics.
To maximize profits and expand their customer base, those in the cleaning industry often target residential and commercial markets.
Popular Cleaning Trends
It is predicted that in 2024 80% of U.S households will outsource their cleaning needs. With busier lifestyles, household maintenance often takes a backseat, and homeowners are willing to pay for tasks they cannot complete.
The increased workplace demand is another trend to watch out for in the cleaning industry. Due to COVID-19, employers prioritize hygiene and sanitization. Once the pandemic hit, companies realized the importance sanitation had on their employees and now invest in sanitation services like mold removal, air quality, and more from the cleaning industry.
Small businesses win in the cleaning industry. According to Gitnux, approximately 37% of commercial cleaning contracts are held by small businesses with less than 10 employees. This is excellent news for those looking to make their mark as a small business in the cleaning industry.
Stats About Air Duct Cleaning
After seeing the promising statistics related to the cleaning industry, you might wonder if focusing on a specific service is worthwhile.
When considering the cleaning industry, air duct cleaning and mold remediation is a smart move. Air duct cleaning, water restoration, and mold remediation are highly profitable as they are categorized under the restoration industry earning $210 billion in annual revenue.
When floods, burst pipes, or fires happen, restoration companies can help. They can also clean air ducts to maintain safety and air quality. These services keep people healthy and safe in any enclosed space. As long as people use buildings, restoration companies will always be needed.
How AdvantaClean Can Help You
Franchising with AdvantaClean for your restoration business gives you the thrill of ownership without the risks. Starting a restoration company from scratch can be difficult. You may have to work harder to make people aware of your brand, figure out the best way to run your business, and create marketing and sales plans that work. Join AdvantaClean for an easy start to your business venture. We offer a proven business model, comprehensive training and support, and guidance for navigating the restoration industry in your area. You'll also get marketing leads from our call center. It's a hassle-free way to get started as an entrepreneur. Inquire now to learn more about how AdvantaClean can help you!