Franchise Support: What Your Franchisor Must Provide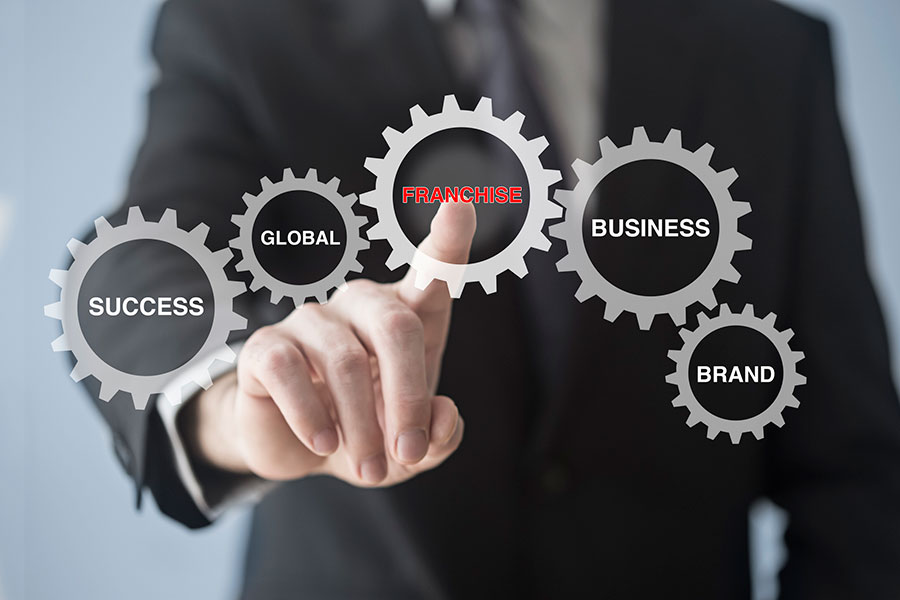 When deciding on a franchise opportunity, franchise support can make or break your success. Good franchisors will provide ongoing support with things such as sales, human resources, and technical support. Learn more about the types of franchise support you should be looking for when you're thinking of buying a franchise.
Site Selection and Development
Finding the right location for your business is essential to setting yourself up for success. One of the many benefits of investing in a franchise is the backing of a team of experts who have conducted extensive demographic research and market analysis to pinpoint the optimal location for your business to thrive. Even if you operate a work-from-home or mobile franchise, franchise support should include determining the best territory for your business.
Marketing
One of the most essential functions of support is marketing assistance, which is a world apart from what you might be able to accomplish on your own as an independent business owner. Backed by a brand that's invested in your success, you can depend on the franchisor applying their expertise and resources to promote your business at every level. You should receive input on how to craft and execute effective campaigns of your own as well. The franchisor may provide a marketing plan that covers a market analysis, sales forecast, and budget to help you to advertise most effectively.
Since franchisees are typically required to contribute to marketing and advertising funds, the marketing plan developed by the franchisor should be comprehensive and ongoing. As the franchisee, you should look for franchisors who go beyond Opening Day to provide ongoing marketing for franchisees.
Easier Financing
One of the biggest barriers to starting your own business is the startup cost. Whether independent or a franchise, this can be intimidating. However, partnering with a well-known franchisor may help you secure financing.
While SBA loans are considered the gold standard in business loans, for instance, they require meeting strict eligibility requirements. Because the SBA reserves a portion of their loan allotment specifically for franchises, however, you may have an easier time qualifying for franchise financing than if you were to seek an SBA microloan for starting up an independent business.
Each one of Home Franchise Concepts' (HFC) industry-leading home services brands offers in-house franchise financing options to qualified candidates, including discounts for veterans and attractive, penalty and tax-free ways to leverage your 401(k) to fund your franchise business.
Training and Ongoing Support
Undertaking a new business venture can feel overwhelming, especially if you have limited experience. The right franchisor can help you realize your potential by building up your strengths and filling in the gaps with comprehensive training.
A major part of what makes a franchise successful is its easily replicable system, which includes comprehensive franchise training and support for new owners and employees on how the business should run. The right franchisor is fully committed to preparing you for success. As the franchise owner, you can expect to learn about the operational requirements of the business, sales, and marketing strategies, branding guidelines, financial management techniques, staff development and teamwork, and customer satisfaction. All these things are aimed at reducing the number of mistakes that any conventional non-franchise startup usually experiences.
Great Franchisee Support with AdvantaClean
With the success of every AdvantaClean franchisee being the top priority, our owners can expect to learn from a team of experts with over 60 years of franchising experience. Between in-person training and online instruction, you will be fully prepared to operate your business, regardless of your background.
And training doesn't end when your business opens. Throughout your ownership with AdvantaClean, we offer online webinars, conferences, and other educational opportunities to help fortify and equip you to be the most successful business owner you can be.
As a member of Home Franchise Concepts, a leading family of brands in the recession-resistant home services industry, AdvantaClean has much to offer to enthusiastic, qualified entrepreneurs who want to own their own business with the backing and support of an award-winning name. To learn more about franchising opportunities, inquire now.